Staff Picks Friday is here again – our bidders and readers know how it goes by now.
A large number of our staff have already shown off their picks that they wish they could win and show off to all the friends, family, and coworkers. We've pointed this out in the past, but of course, it is still company policy that no PropertyRoom.com employees are ever permitted to bid on the site. That being said, it doesn't mean there aren't ever any auctions that we wish we could participate in. And those auctions are the ones that make us wish we could sneak in a bid or two (or ten) when no one's watching us. We're only human – and as most of you are fully aware, a fair number of these listings are more than worth every bid.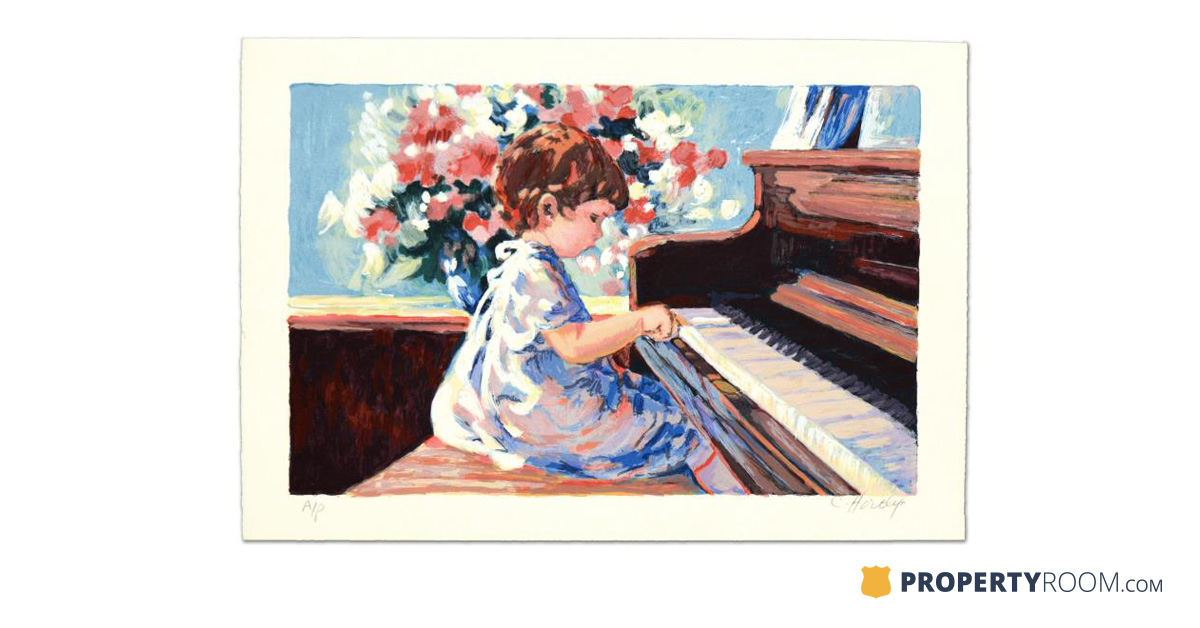 "It would work in my house and it fits other themes in my life (I have two little girls, I play the piano)." – Tim N., Senior Software Engineer
Have you found any pieces of art, lithograph or otherwise, that you thought would be perfect for your home based on its content? How about home decor, or decorative pieces? Have you found any items that you'd love to share with your friends, or surprise them with? Let us know in the comments – we'd love your feedback! Until next time, good luck, and happy bidding!
Related Auctions
Corinne Hartley – "Loving Moment" Limited Edition Lithograph
Barbara Higgins-Bond! "Heaven Sent" Limited Edition Lithograph