Staff Picks – Kristin P.
|
Staff Picks Friday is here in full force – and we know that our bidders know how it goes by now.
A good number of the staff have their own specially-selected auctions that they wish they could bid on, win, and show off to all the friends, family, and coworkers. As we've pointed out in the past, it is company policy that no PropertyRoom.com employees are ever permitted to bid on the site. That being said, it doesn't mean we don't spot an auction every now and then that makes us wish we could sneak in a bid or two when no one's looking. We're only human – and as most of you are fully aware, a fair number of these listings are more than worth every bid.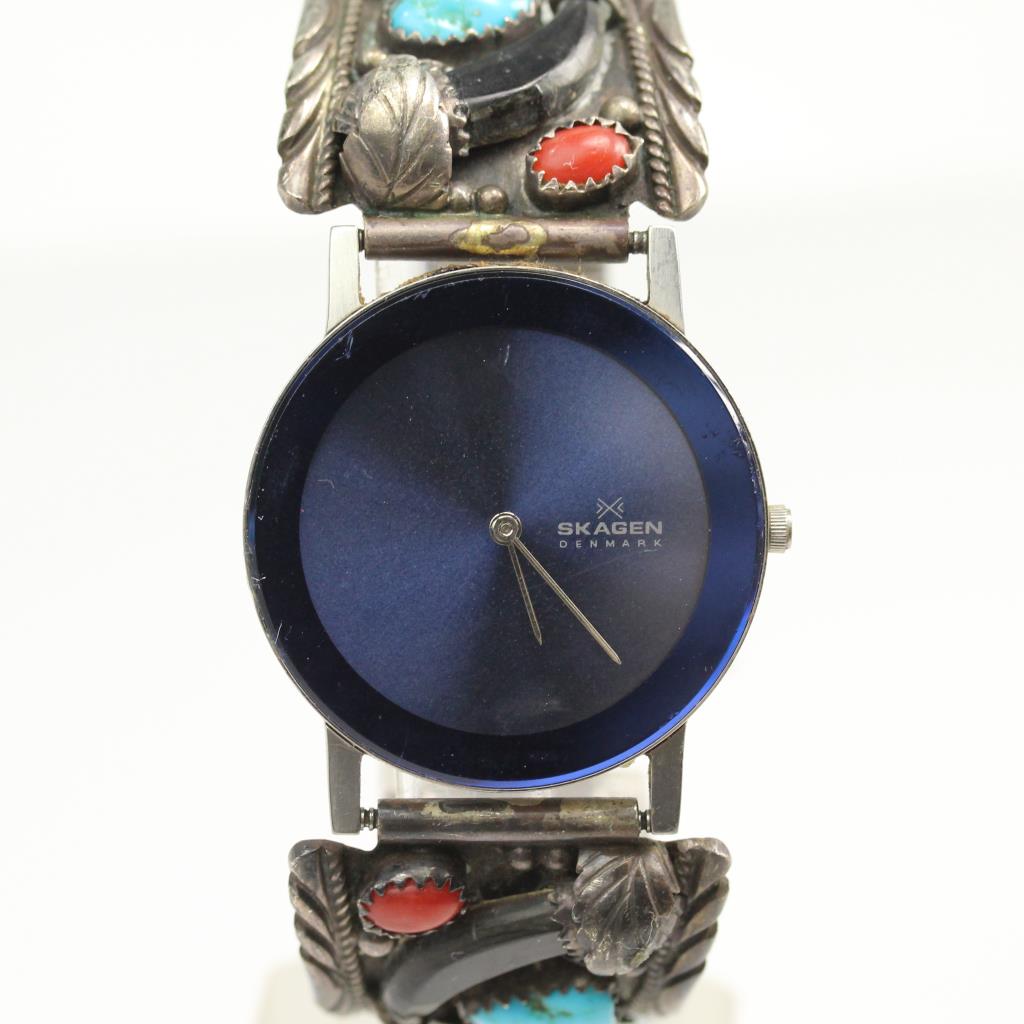 "Honestly, the detail in the tips is beautiful craftsmanship that I admire. I also adore heishi necklaces. Really, I love the silver and turquoise. It's all my mom wore. Turquoise was her favorite color. Back here it's kind of a joke how I 'ooo' and 'ahh' but all turquoise reminds me of my mom." – Kristin P., Cataloging Specialist
Do you have items that are special to you because they remind you of someone you love and care about? Are there certain things you find and a particular person comes to mind immediately? Let us know – we love hearing from everyone. Until next time, good luck, and happy bidding!
Make sure to follow PropertyRoom.com on Facebook, Twitter, and Google+ for more official police auction deals!
Similar Turquoise Listings
Sterling Silver 44.1g Bracelet With Turquoise Accents
14K White Gold Filled, Pressed Turquoise Earrings