Staff Picks – Amanda C.
|
Staff Picks Friday returns today! You all know how it goes from reading our past posts – almost all of the staff has their own collection of auctions that they wish they could bid and bid and bid on. It is, of course, company policy that no PropertyRoom.com employees are ever permitted to bid on the site, but that doesn't mean we don't spot an auction every now and then that makes us wish we could bend the rules a little bit. We're only human – and as most of you are fully aware, some of these listings certainly hit the spot in the best kind of way.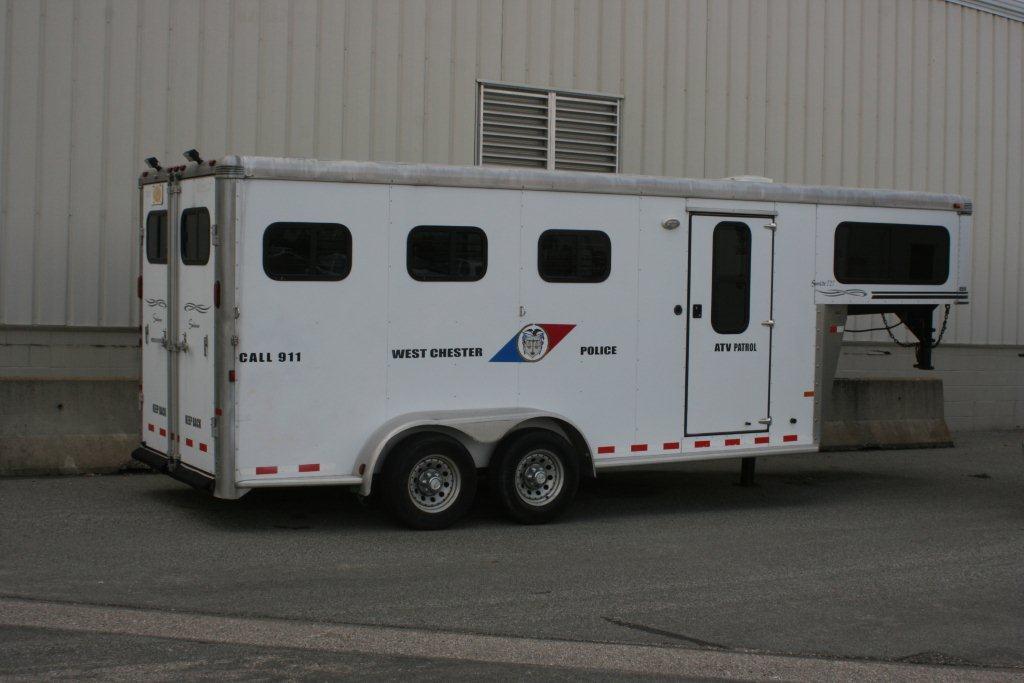 "So I am a horse person and always have my eye peeled for horse stuff on our site. I came across this 2005 Sundowner Sunlite 25 Foot Horse Trailer auction back in 2014. Not only was it is great condition, but it's a great trailer brand too (not to mention the cool police identification on the sides). It ended up going for $4,626 – definitely below market price. I totally wish I could have bid on this! Someone really got a deal!" – Amanda C., Director of Marketing.
Have you seen a vehicle or trailer that you wanted so badly, you were willing to drive several hours away for pickup? Do you find yourself trawling listings for trailers, only to realize you missed the perfect listing by mere minutes? Are you also a horse person, or do you favor other animals? Let us know in the comments – we'd love feedback from our bidder base! Until the next time – good luck, and happy bidding!
Make sure to follow PropertyRoom.com on Facebook,Twitter, and Google+ for more official police auction deals!