Hall of Fame: 6 Hermes Police Auctions
|
Hermes, the French luxury fashion house, is renowned for their classic and stylish designs, exquisite craftsmanship, and superior quality materials. Their timeless collections of ready-to-wear pieces, shoes, accessories, and leather goods are all handmade with the utmost care and attention to detail.
From the iconic Birkin and Kelly bags to their luxurious wallets, belts, and scarves, Hermes is the epitome of French elegance and sophistication. Their designs are sought after by celebrities and fashionistas alike, making them a timeless symbol of sophistication and style. With steep price tags and complex sales processes, most people can only dream of attaining an incredibly made Hermes piece.
PropertyRoom.com makes it ridiculously easy to find luxury fashion for much less than retail prices. Here's a little secret, the bags that say "Doublechecked by Entrupy" come with Certificates of Authenticity. Louis Vuitton, Goyard, Gucci, Dooney & Burke, Hermes, and other top fashion brands can be found often, so if you don't see one, check back in a little later and you might find exactly what you like.
We recently auctioned a large selection of Hermes items, like those shown below. If you're looking for something similar, check out our Fashion category here: https://prrm.ws/41dS2r1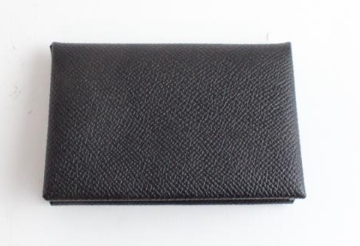 Are you looking for the perfect designer item to add to your collection? Your favorite brand is at your fingertips. Once you find the fashion auction, place a bid, and you could be the big winner! We have a range of amazing designer items up for grabs, so don't miss out on the next big collection of designer items!
Whether you're looking for designer handbags or wanting something small like wallets or change purses, you're sure to find a thrilling auction on PropertyRoom.com. Don't wait any longer – place your bid!
PropertyRoom.com has been the leading Police Auction website for over 20 years! With a list of 4,400+ law enforcement agencies and municipality clients, we continue to provide incredible auctions all day, everyday.
There is always a great deal to be found on PropertyRoom.com. With hundreds of auctions closing daily, most of them starting at $1, no reserve, our bidders are guaranteed to have a great time! Good Luck & Happy Bidding!