Here at PropertyRoom.com, we want to make sure our bidders know – the staff finds their fair share of auctions that send them over the moon. It is company policy that no PropertyRoom.com employees are permitted to bid on the auctions on our site, but that doesn't mean we don't spot a listing every now and then that gets us starry-eyed. We're only human – and some of these listings really hit the spot.
That being said – welcome to the latest installment in the Staff Picks blog feature! We've seen game systems and watches, and now it's time for something else, from a different staff member. Is it an auction you've seen in the past? Was it an item you yourself considered? We'll find out.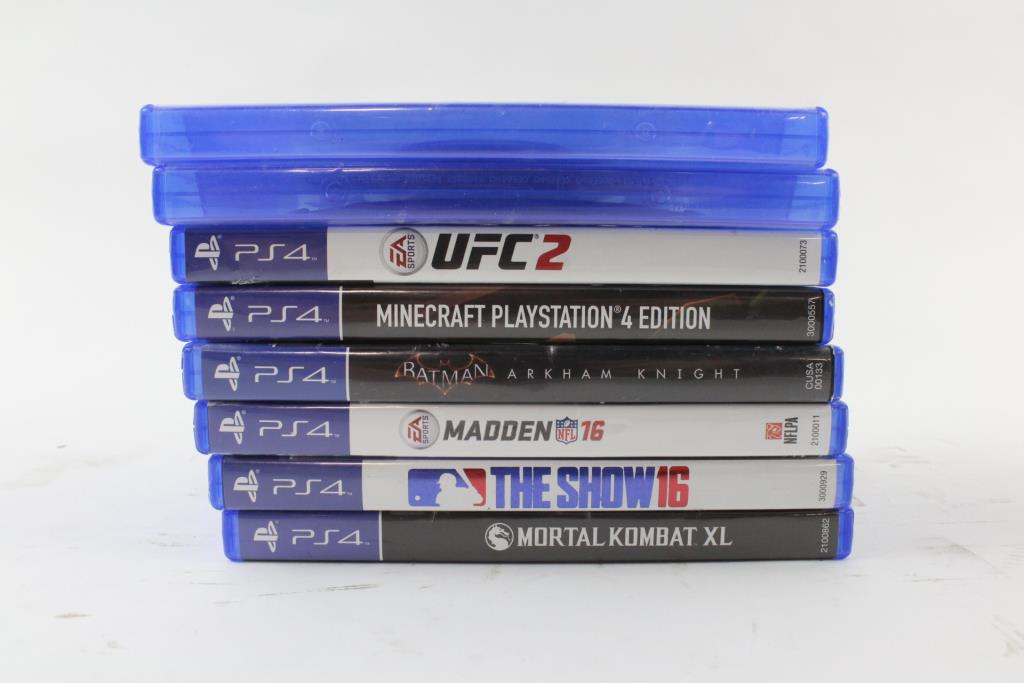 "These are all the games my son loves and each game retail about 60 dollars so this is an incredible deal." – Linda S., Director of Merchants and Customer Support.
For $60, 8 PS4 games is more than just a deal – it's nothing short of a Steal of a Deal. Considering that just two of these games would cost over $60 together, scoring all 8 for the same price would be too great of an opportunity to pass up. PropertyRoom.com gamers would have to be crazy to have missed out on such a deal.
What are some of your favorite video games? Have you scored an incredible deal in our electronics auctions in the past – or any of the other categories? Let us know in the comments, and share your bidding stories! Until next time, good luck, and happy bidding!
Make sure to follow PropertyRoom.com on Facebook, Twitter, and Google+ for more official police auction deals!