White Gold Diamond Bridal Set Ring
|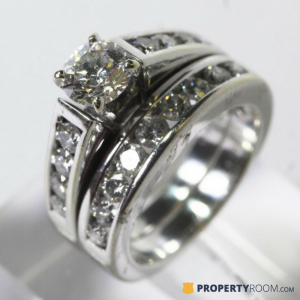 Getting ready to ask a very important question? We've got a gorgeous 14kt white gold and diamond bridal set – and it can have your name all over it.
Bid now, and let us know how the asking goes!
Make sure to follow PropertyRoom.com on Facebook, Twitter, and Google+ for more official police auction deals!