Cost Cutting for a Better Year
|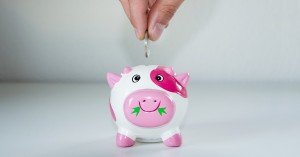 Everyone wants to keep their cost accumulation low – that's just a fact of life. Everyone loves a good deal, everyone wants a bargain, and there's certainly nothing wrong with any of that. Why drop big bucks on jewelry when you've got a perfectly good source of low cost, exquisite pieces available at your fingertips? Don't bother overspending on other sites trying to expand your coin collection when you can get a deal on a tried-and-true source!
We're getting closer and closer to Valentine's Day, as most ladies and gentlemen are fully aware of. Is anyone looking for that perfect piece, for that perfect someone? There are all kinds of rings and necklaces for people still on the prowl….but you'd best start bidding soon. After all, nobody wants to let a deal slip through their fingers, right?
Of course, not everyone is interested in Valentine's Day. Some people just want bargains, no holidays attached. Who doesn't understand that? Deals don't have to come with holidays glued to them, and luckily for the PropertyRoom.com bidding base, they usually don't! You don't need an excuse to cash in on any steals, so go ahead and go for it – you have our permission.
So, that being said, what do you prefer? Are you an electronics nut looking to take a bite of Apple? Or maybe a wannabe shutterbug looking for a good camera for nature shots, family photos, and the like? Whatever you fancy, you'll find something with PropertyRoom.com. So what are you waiting for? Get those items you've been waiting for, and keep your costs low while you're at it! Win that iPod, score that bicycle.
Good luck, and happy bidding!
Cost Cutting Tips