It's Almost Thanksgiving: Have You Tied One On?
|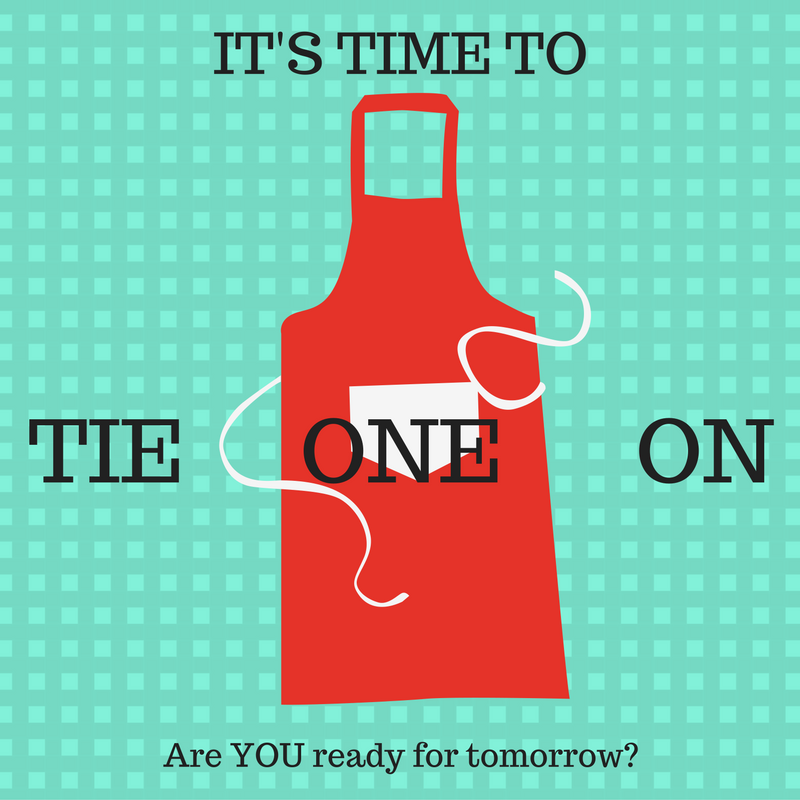 The name might confuse people familiar with the other meaning of 'tie one on,' but let's be perfectly clear: we're referring to the holiday traditionally observed the day before Thanksgiving, a day with much less emphasis on having a few too many drinks and more on tying on your apron and buckling down for the big day ahead – and taking the time to reach out to your neighbors in need.
Per the creator of Tie One On Day, bestselling author EllynAnne Geisel, Tie One On Day is an "annual opportunity to share our good fortune by wrapping a loaf of bread or other baked good in domestic cloth and tuck in a sweet note; then tie one on…an apron, of course! And deliver the offering to a neighbor, friend, or charity in need of a bit of kindness."
Participation, of course, is completely up to you. Not really much for baked goods? Why not offer to watch someone's children for them while they finish getting ready for the big day? Help out with the cleaning, the cooking, or offer to taste-test some of the dishes? And, of course, there's always the option to pick up a few things for the people in your life who would appreciate the help – a toaster oven? A GPS to replace the one they lost? Or how about a camera to capture the holiday memories?
Whatever you decide, don't forget this season is about giving from the heart – giving help, and giving thanks. Have a Happy Thanksgiving, and tie one on!