2004 Paralympic Rings Recovered By PropertyRoom
|
Recently, an employee at PropertyRoom.com, an online police auction website, was sorting through items received from the Wichita Police Department in Kansas to put up for public auction, and located a 2004 Athens Paralympics ring, along with another Paralympic ring, which seemed to belong to Nick Taylor. After further research, it was reported that the Paralympic rings, along with other items, were stolen during a robbery in July 2016. Taylor expressed a strong desire for the return of his 2004 Athens ring, as his first gold medal victory was very special to him.
Upon discovery of the ring, and the name engraved upon it, Jenny Metz, a PropertyRoom.com employee, notified her supervisor, who reached out to the Wichita Police Department. The agency then reached out to the victim who subsequently identified not only the Paralympic rings, but several other items that had been stolen in the same robbery. The items have since been returned to Mr. Taylor.
Elated at the return of his Olympic rings, Mr. Taylor stated, "Over the summer, some irreplaceable items were stolen from me.  They were items from different Paralympic Games that I had the honor of competing in. To be honest, after about two weeks after they were stolen, I gave up all hope that I would I ever see the items again. I never dreamt that I would get the call telling me the items had been found by the folks at PropertyRoom.com. I am forever grateful to them for returning these items to me, and I certainly hope they can help others that have to go through the same thing I did."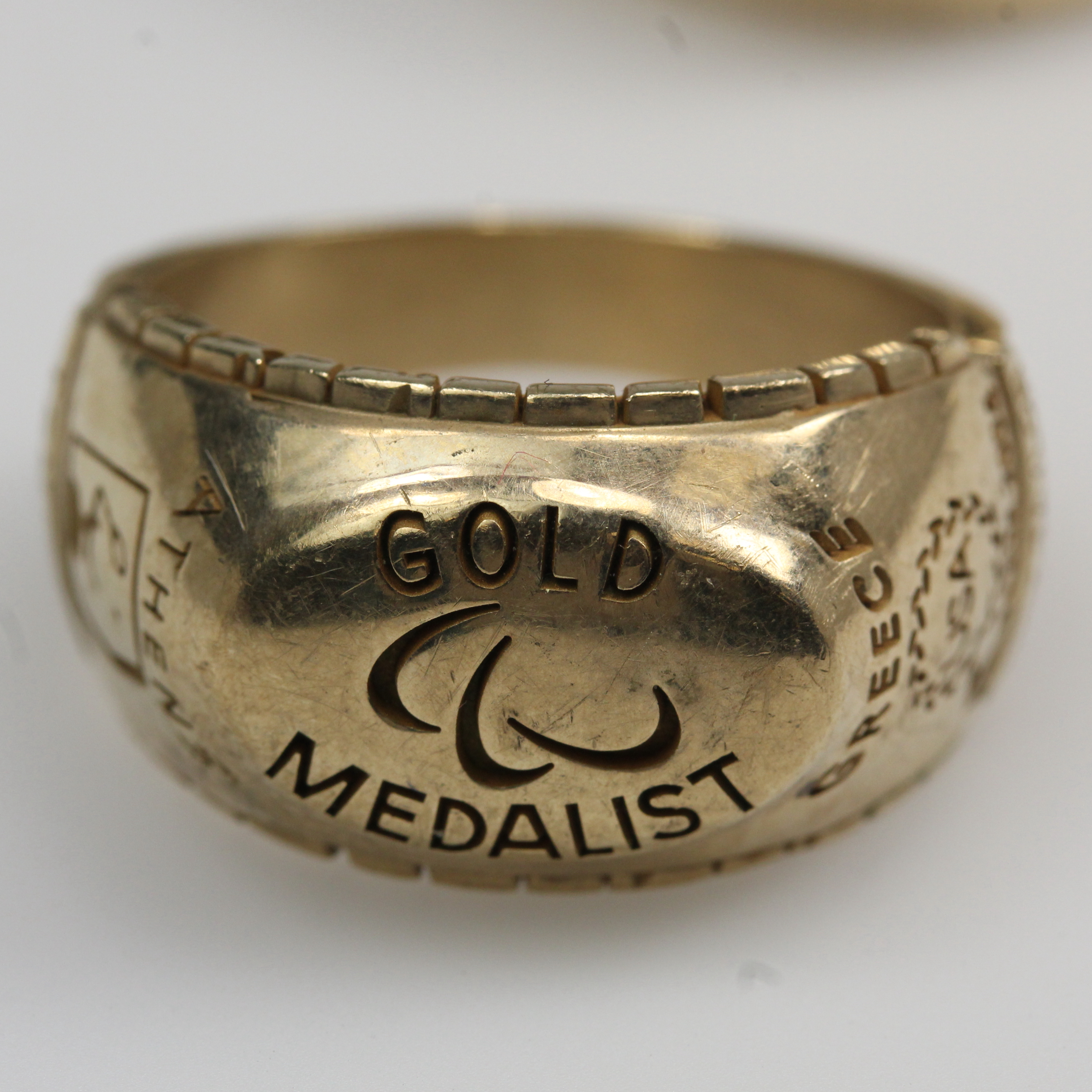 Every now and then, an item turns up in the possession of PropertyRoom.com where the original owner can be easily assessed – most of these items are truly one of a kind. When these kinds of items surface, PropertyRoom.com and its employees work with the law enforcement agency who provided the item to hopefully return it to the original owner.
Following the return of Mr. Taylor's belongings, PropertyRoom.com CEO Andrew Nash said, "At PropertyRoom.com, it's our goal to assist our clients nationwide, and that also means helping their communities when the need arises. We're proud of Jenny for taking initiative in researching the owner of the Olympic ring, and are grateful for the chance to return a very special possession to Mr. Taylor."
Had you heard about this news story recently? Is this the first you're hearing about it? Have you ever had a precious belonging stolen or lost, only to have it returned to you at a later date? Let us know in the comments! Until next time – good luck, and happy bidding!
Make sure to follow PropertyRoom.com on Facebook, Twitter, and Google+ for more official police auction deals!