Dunhill Pipes and More!
|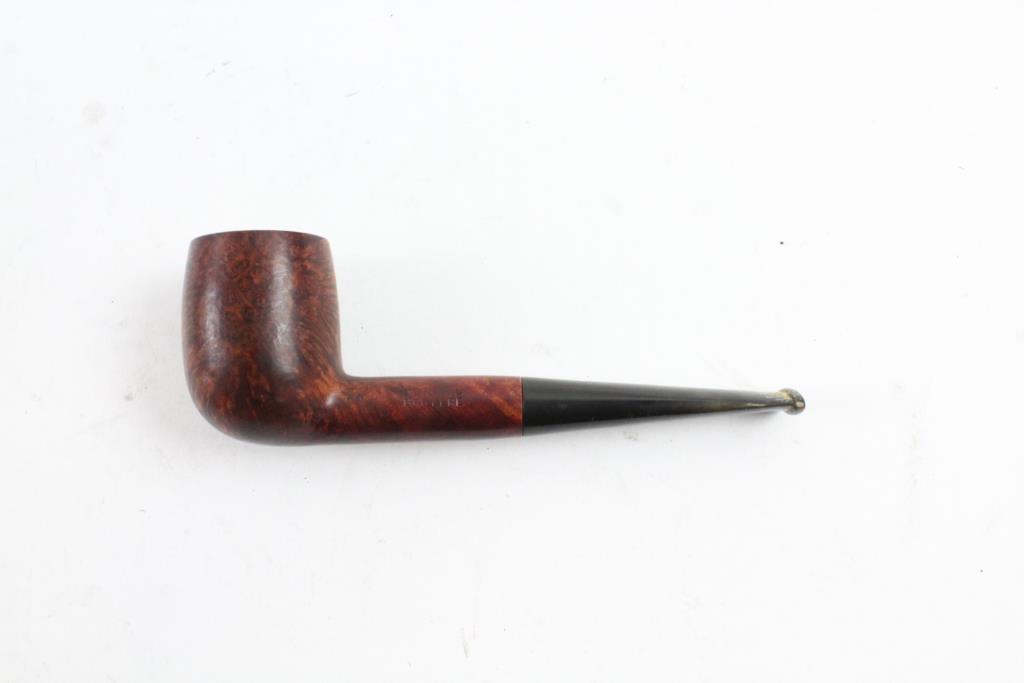 Dunhill pipes – are there any members of the smoking pipe community unfamiliar with the name? Started back in the late 1800s, the brand has been famously associated with luxury goods, branded tobacco products, and more. It's been said by many that the Dunhill name is mixed with equal amounts fact and fiction – and it's not easy to tell them apart. It is also believed that Alfred Dunhill himself perpetuated many of the myths on his own.
It is without question, though, that one of Dunhill's most famous items is their smoking pipe – and all variations of it. Certainly, once their creation process is understood, it's not hard to see why. Each pipe is handcrafted in the factory by 15 craftsmen, with cumulative experience totaling over 250 years. The briars used in pipe construction are of the highest quality only; all flawed bowls are discarded. Careful attention is paid to every last detail, and the result is a flawless pipe that will always smoke well – no exceptions.
With such attention paid to quality control, craftsmen, and material, it's not hard to understand why Dunhill pipes are some of the most famous in the world. Most of the pipes are now considered collector's items, and some of the most prized pipes in the smoking pipe community.
So why all the fuss now about Dunhill and their pipe creations? It just so happens we've got our own estate pipe collection to share with the bidding community – and they're live right now. How do you feel about owning a 14kt gold-plated pen? Or your very own Dunhill pipe, meticulously crafted in the ways discussed above? All of this, and more, can be yours.
Dunhill Auctions
Dunhill Pipe Tobacco Jar, The Mariners Compass
Dunhill Gold-Plated Fountain Pen
Are you a smoking pipe fan who's been dying to get their hands on their very own Dunhill? Is there another luxury smoking pipe name you like more? Let us know in the comments! Until next time – good luck, and happy bidding!
Make sure to follow PropertyRoom.com on Facebook, Twitter, and Google+ for more official police auction deals!