The Watch – A Brief History
|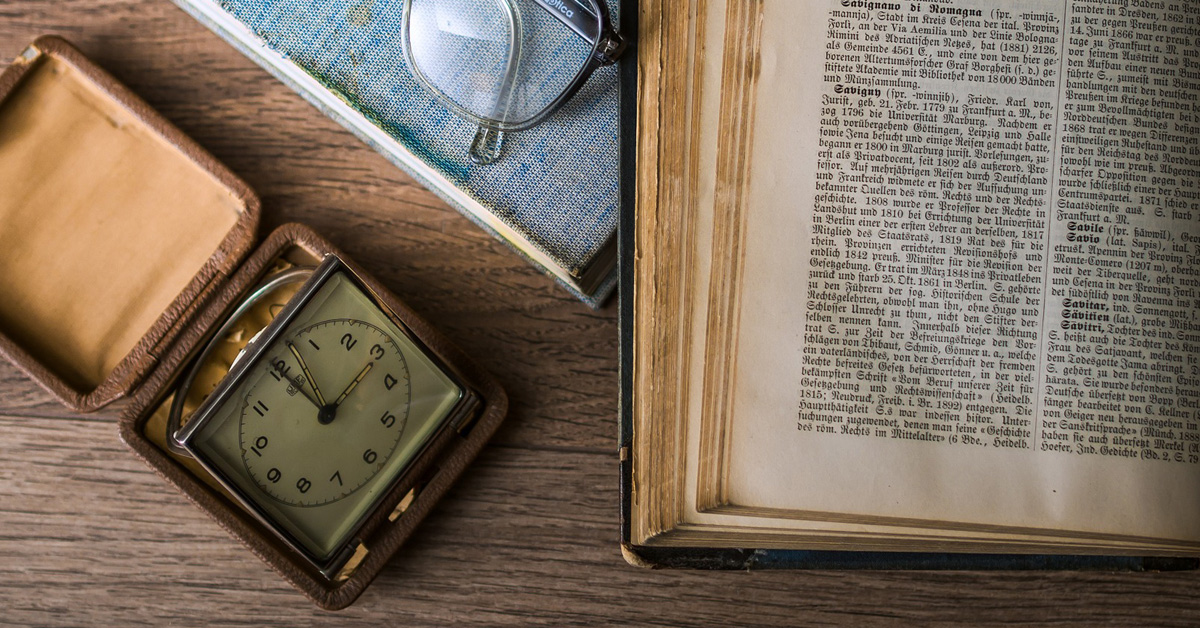 "Until recently, the bracelet watch has been looked upon by Americans as more or less of a joke."
That direct quote from The New Yorker (circa July, 1916) paints a fairly clear picture of what most Americans thought of the wristwatch. Why wear a bracelet with a clock on it? Surely, it was just another bizarre trend from Europe, and nothing more. Pocket watches were the norm that everyone was used to – and these new bracelet-watches were surely just a passing fancy. But as we can tell now: Not so!
Nobody is really quite sure where and when watches broke onto the scene – was during the Napoleon Era? Was it during the Boer War? One thing is almost universally agreed upon: World War I pushed the wristwatch into prominence. When engaged in active warfare, who has the time to fiddle with pocket watches? These military watches were fitted with unbreakable glass to survive active combat, and radium paint on the face to make the face visible at night (a dangerous substance for wearers and creators). The indispensability of wristwatches during the Great War is indisputable. And, of course, this was only the beginning.
Ticking Down Watch History
1908: Hans Wilsdorf moves from England to Switzerland and starts the Rolex watch company.
1914 – 1918: Wristwatches gain fast popularity among soldiers fighting in the Great War.
1927: A watch model with a slot for a scroll-map cartridge to aid in navigation is released.
1957: 'Electric' watches, referring to any wristwatch powered by electricity, become popular.
1969: The quartz watch is introduced.
1972: Pulsar, the first all-digital electric watch, is released and hyped as a "time computer." It retailed for $2,100 – more than certain car models at the time.
1982: The Seiko TV Watch, needing both an adapter and receiver box to do what it claimed, is released.
1983: Swatch watches are introduced and become very popular.
1990s: Watchmakers begin using materials such as titanium and carbon fibers in newer watch models.
2002: With a 160 x 160 display, Palm applications, and built-in Stylus, the Fossil Palm Pilot broke into the market in the new millennium.
2012: Introduction of the Sony SmartWatch, which included Twitter and email access.
2014: Samsung Gear is introduced, and the hype is strong.
2015: The Apple Watch – formerly the iWatch – is unveiled by Apple.
Do you have any watches that are particular favorites? Did we miss an important mark in watch history? Let us know in the comments! We've included a list of popular watch auctions for our bid-happy fanbase, because who wouldn't love a talk-of-the-town timepiece? Until next time – good luck, and happy bidding!
Michele Serein Stainless Steel Factory Diamond Mother of Pearl Watch
Rolex Datejust Midsize 18K Yellow Gold Gold Dial Diamond Watch
Geneve 18K White Gold Datejust Mother of Pearl Dial Lady's Watch
Mixed Watches, 4 Watches (featuring a Vintage Seiko Automatic Chronograph 6139-6002 Pepsi "Pogue")
Check out all PropertyRoom watch auctions here!