Did you know that, on PropertyRoom.com, we've got our top categories right at the top of the website for our bidders?

All of your favorite categories are easily accessible from this navigation bar, and if you hover over your selection, you can navigate directly to the sub-category of your choice.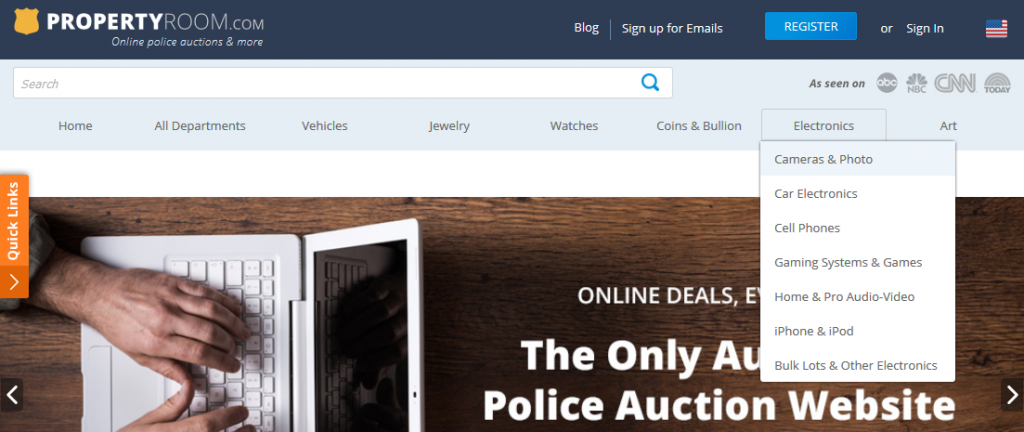 That's right – it's that easy to jump to your preferred auction category. Interested in cameras and photo equipment? It's right there and ready. Or maybe you like diamond jewelry instead? It's also there, right under the 'Jewelry' category option. We like to keep things simple so you can focus on your bidding.