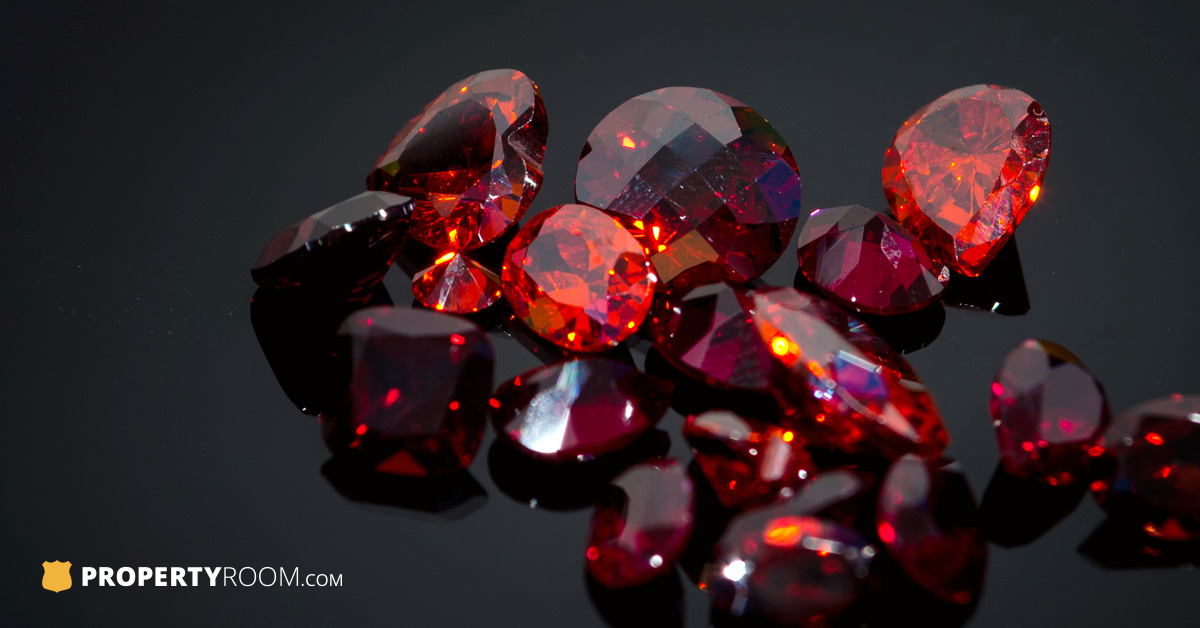 It's July, and that means it's time to talk about its birthstone – the lovely, deep red ruby. People born in July and people not born in July adore the crimson shade, and ruby is a popular gemstone used in a variety of jewelry types, cuts, and settings. But how much do we actually know about rubies, and what makes them so popular? We've put together a list of trivia about rubies just for your enjoyment today – so take a read and learn something new.
Unique Trivia about Ruby Stones
Ruby derives from the Latin rubens, meaning red.
Nearly all rubies have a flaw. A ruby with no flaws or imperfections is exceedingly rare and can be worth more than a diamond of the same weight.
Scoring a 9 on the Mohs hardness scale, rubies are only slightly softer than diamonds.
In addition to being the gemstone for July birthdays, rubies are also given as a gift for 40th wedding anniversaries.
The color range for rubies stretches from deep, dark red to lighter, almost-pink shades.
A Chinese jeweler owns the largest ruby in the world, and it weighs in at 40,920 carats.
Did you discover something interesting about rubies? Are you a July birthday with a soft spot for your birthstone, or do you just love rubies for their color and versatility? What is your favorite jewelry piece for rubies, or your preferred cut? Let us know in the comments – we'd love feedback from our readers and bidders. Until next time, good luck, and happy bidding.
Ruby Auctions
10kt Two-Tone Gold 2g Ruby Heart Drop Earrings
Solid 10k White Gold, Ruby & White Sapphire Ring sz 7
14k White Gold Filled Ruby & White Sapphire Ring Size 7
Make sure to follow PropertyRoom.com on Facebook, Twitter, and Google+ for more official police auction deals!