At PropertyRoom.com, it's possible to view all sorts of auctions – jewelry auctions, silver jewelry only auctions, men's watches, and more. There are so many different ways to sort our auctions – and all in the interest of making sure our bidders are seeing the auctions they came looking for. For our most-viewed auctions, we've got our handy Quick Links toolbar, right on the homepage.
When you land on PropertyRoom.com homepage, take a quick look over to the left of your window. You should see an orange bar that says 'Quick Links.'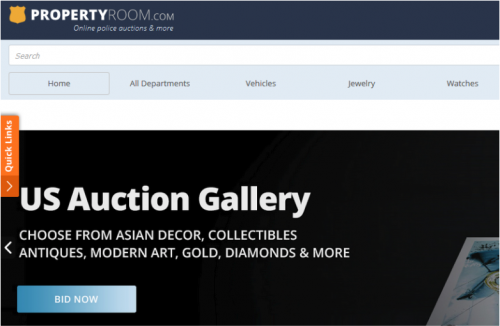 Click it, and you'll access a pull-out menu with quick links to quick wins (get it?), auctions ending soonest, newly-listed auctions, auctions with the most current bids, and auctions with the highest price or the lowest price. Select whichever one you'd like, and you're off to that auction list!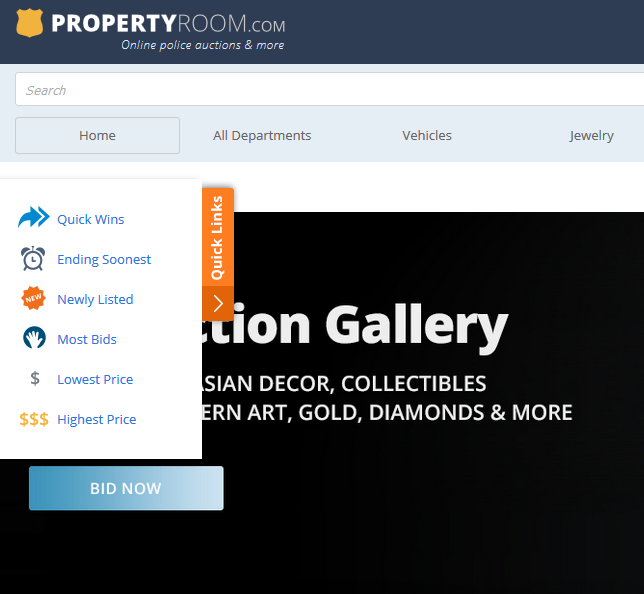 We know your time is valuable, and we put together our Quick Links so you can spend more time bidding on what you came for. Good luck, and happy bidding!