More Coin Deals from Frederick Coin Exchange
|
Are you an avid coin collector? Fond of finding valuable, rare and historical coins? Well, we've got some great news for you—presenting Frederick Coin Exchange, our new ShopKeeper that will be adding more $1 auctions to our vast collection of coins, notes and bullion.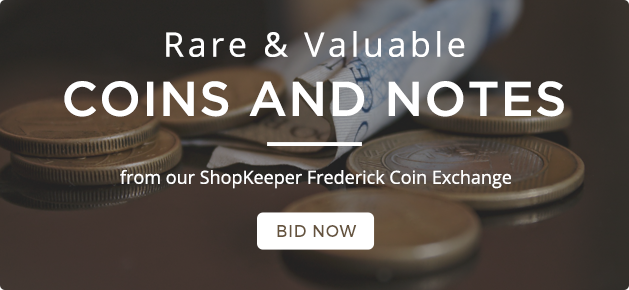 Since 2007, Frederick Coin Exchange has offered competitive prices for individuals looking to both buy or sell precious metals, rare coins or currency. While they are primarily a wholesale dealer, buying primarily from other dealers from around the country, they also offer their services to local retail customers. With a focus on quality goods, service and honesty, they have grown to be one of the most respected dealers in the DC, Maryland and Virginia region. And now, they are opening up their collection to coin collectors nationwide through PropertyRoom.com auctions.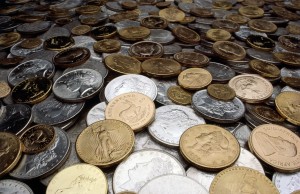 As a PCGS & NGC Authorized Dealer, and a member of the Professional Numismatic Guild and the American Numismatic Association, you'd expect great deals from Frederick Coin Exchange. They are sure to bring coin auctions that you'd want to add in your collection.