Meaning Behind the Pink Ribbons of Breast Cancer Awareness
|
October is Breast Cancer Awareness Month (BCAM) – and it has been celebrated since 1985, marking its 30th run this year. The pink ribbon symbol, however, was only introduced seven years after the BCAM has been established.
Yellow ribbons have been used to remind us of soldiers and hostages that have yet to come home. Red ribbons are used for HIV/AIDs awareness. Black ribbons are for melanoma, death and mourning; silver for aging; and lavender for any type of cancer. Pink is used for breast cancer awareness; breast cancer is a disease that affects women, as well as men.
Pink communicates youth, peace, femininity, a sense of calm, and health. And the first known use of a pink ribbon in connection with breast cancer awareness was in the fall of 1991, when the Susan G. Komen Foundation handed out pink ribbons to participants in its New York City race for breast cancer survivors.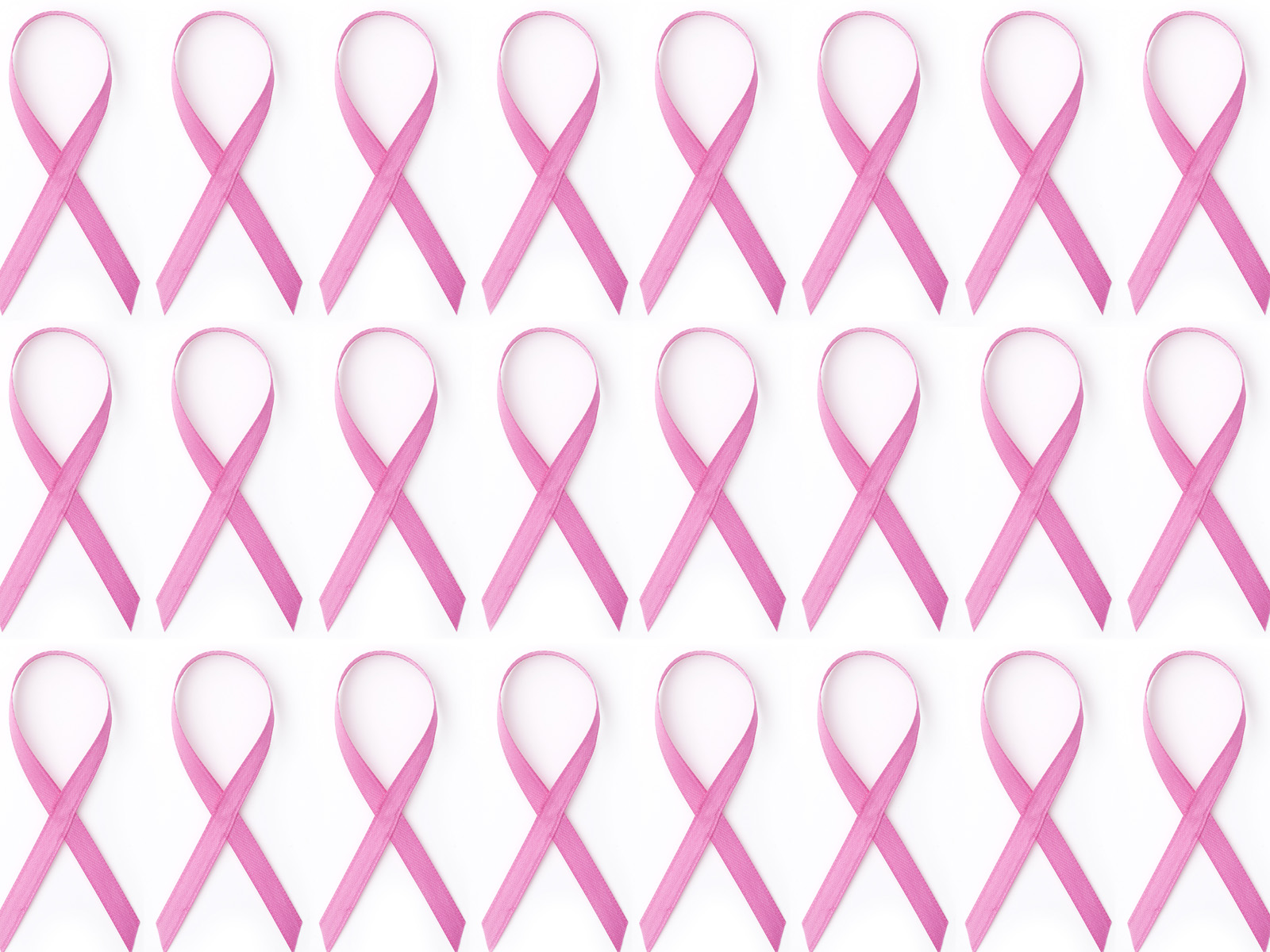 In 1992, Charlotte Haley, a breast cancer survivor, created peach-colored ribbon loops. She personally distributed the peach ribbons in sets of five at her local grocery stores, asked people to wear the ribbon and write to their legislators to bring more fund to the cause. Along with the ribbons, she gave each person a card saying, "The National Cancer Institute annual budget is $1.8 billion, only 5 percent goes for cancer prevention. Help us wake up our legislators and America by wearing this ribbon."
That same year, Alexandra Penney, who was then the editor-in-chief of Self, and Evelyn Lauder, a breast cancer survivor and senior corporate vice president of Estée Lauder, teamed up to create a pink ribbon. While Haley had a very personal, hands-on way of getting her message out, the Estée Lauder Company went directly to their makeup counters with 1.5 million ribbons. Along with those pink ribbons, each woman was given a breast self-exam card, and in return, the company collected more than 200,000 pink ribbon petitions aimed at the White House asking for increased funding for breast cancer research. And it was then that the pink ribbon was adopted as the official symbol of National Breast Cancer Awareness Month.
In 1996, a new twist on the pink ribbon symbol was introduced. A pink and blue ribbon to symbolize breast cancer in men, which is relatively rare. It was designed by Nancy Nick, in honor of her late father, John W. Nick, to bring awareness that "Men Get Breast Cancer Too!"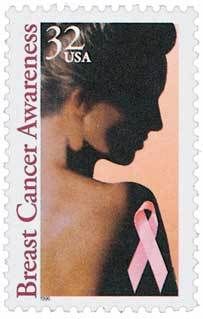 Much has been said about the commercialization of this symbol, but the same could be said of motherhood, apple pie, and baseball. Even with some controversy, national emblems followed suit in the support for breast cancer awareness or research. The first breast cancer awareness stamp in the U.S., featuring a pink ribbon was issued in 1996.
In Canada, the Royal Canadian Mint produced a silver commemorative breast cancer coin. 15,000 coins were minted during 2006. On one side of the coin, a portrait of Her Majesty Queen Elizabeth is illustrated, while on the other side a pink ribbon has been enameled.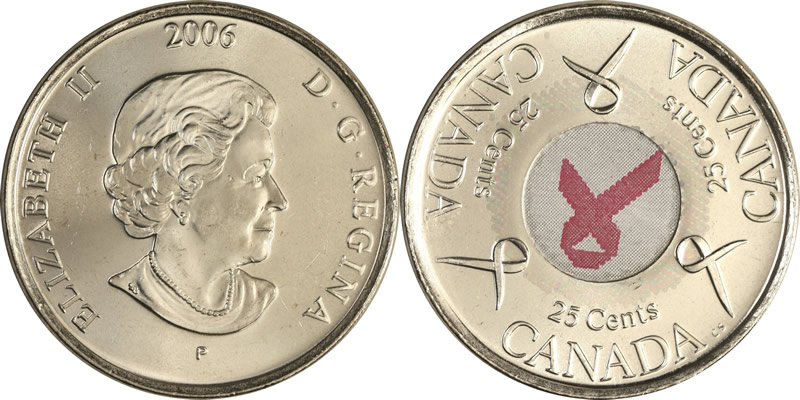 Additionally, 30 million 25-cent coins were minted with pink ribbons during 2006 for normal circulation. Designed by the mint's director of engraving, Cosme Saffioti, this colored coin is the second in history to be put into regular circulation. In most jurisdictions, the pink ribbon is considered as a public domain. However, in Canada, the Canadian Breast Cancer Foundation claims ownership of the ribbon as an official mark, a special form of trademark reserved for governmental and charitable organizations.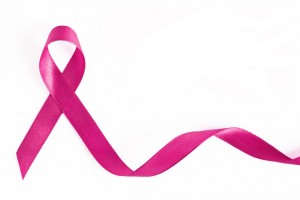 The color pink evoked traditional feminine gender roles of caring for other people, being beautiful, being good and being cooperative. But since the emergence of the pink ribbon, the color is now a representative of knowledge about breast cancer, hope for the future and the support for the breast cancer awareness movement.
The pink ribbon is a symbol of solidarity with women and men who currently have breast cancer, those who care about them, and the whole world. Every October, show your support — wear pink, pink ribbons! And most of all, have yourself checked, have your whole family checked.