Camera Fun for Everyone
|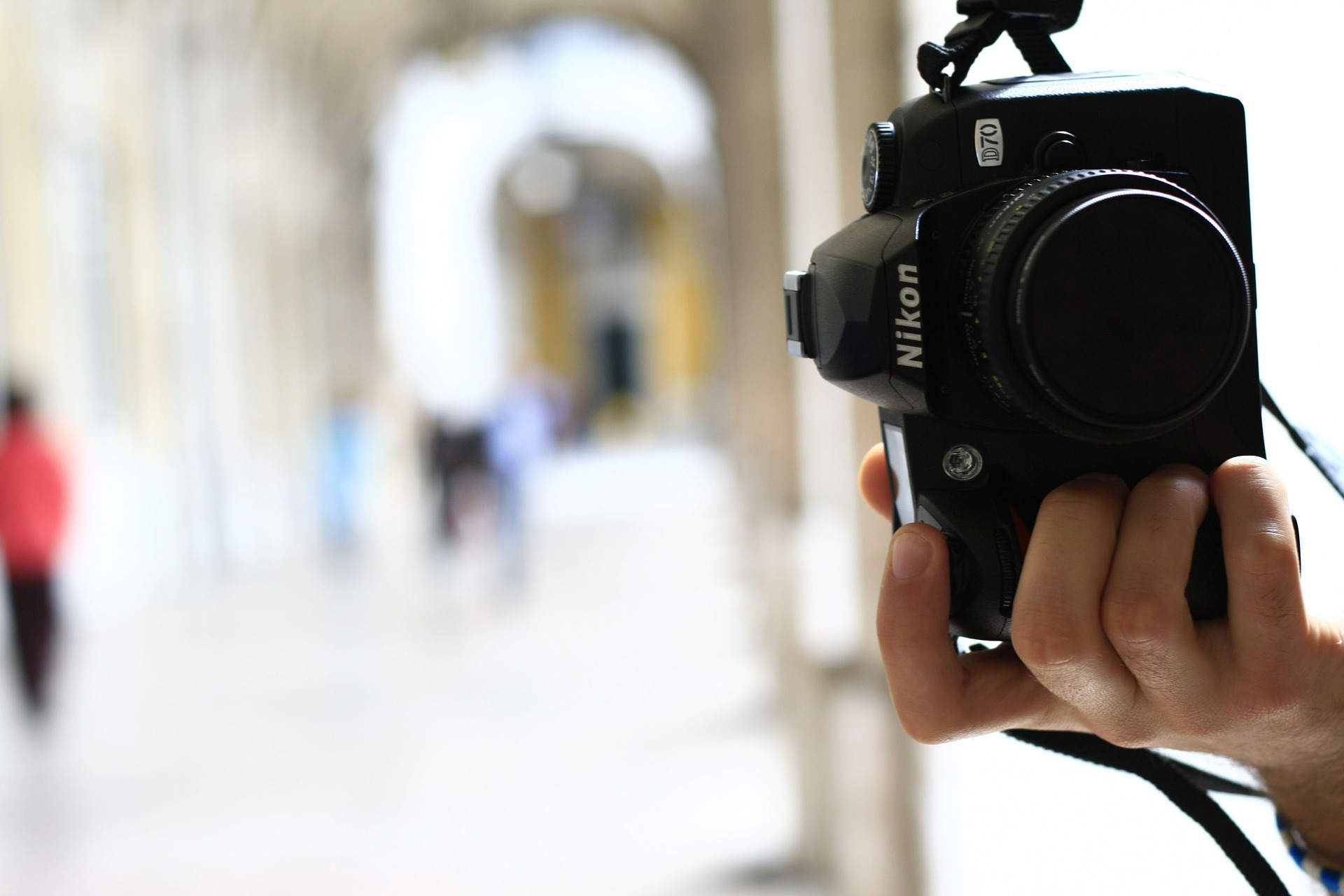 The camera has become more accessible and easier to use even in just the last decade. Who doesn't use the camera on their phone daily, or have a small point-and-shoot tucked away in their bag or purse? Photo taking has become easier for the average person to use. Gone are the days of sitting for hours for one photo, or paying hundreds for even the most basic photography device. Who hasn't held an impromptu photoshoot with their pets, family or friends? Hasn't everyone snapped a fast photo of a funny scene in front of them, or something similar?
We've taken the time to put together a special blog post celebrating cameras and their long history. Let's take a walk through the development of cameras, and peek at some of the most popular auctions on PropertyRoom.com.
History of the Camera
1500 – The first pinhole camera was invented by Ibn Al-Haytham.
1839 – Daguerreotype cameras were announced for the first time by the French Academy of Sciences and the Académie des Beaux-Arts.
1840- The first American patent in photography was issued to Alexander Wolcott.
1888 – George Eastman patented the first ever Kodak roll-film device.
1900 – The first of the widely mass-marketed cameras, known as the Brownie, was released by George Eastman. It remained on sale for 60 years.
1900 – The Raisecamera – a travel model – was introduced. Due to its light weight, this device was greatly desirable for landscape photographers.
1948 – Edwin Land invented the Polaroid camera.
1986 – The ubiquitous disposable cameras were introduced by Fuji.
1991 – Kodak released their first digital camera system (DCS).
2000 – Japan's Sharp J-SH04 included the first camera phone.
2005 – Cell phone cameras are popular and present in all the newest cell phone models.
Do you prefer digital cameras, or do you miss the heyday of film? What's the funniest photo you've seen? Let us know in the comments section! Check out the following section with our relevant camera links, and place a bid (or two). Until next time – good luck, and happy bidding!
PropertyRoom.com Camera Auctions
Canon EF 75 – 300mm III USM Lens
Canon EOS Digital Rebel XTi Camera
Fujifilm Instax Mini 8 Instant Film Camera
Want more cameras? Check all current PropertyRoom.com camera auctions here.