Uncovering the History of Black Friday
|
HISTORY OF BLACK FRIDAY

Are your hearts, and wallets, ready for the awesome deals that are about to break loose today? We know, ours are! However…with all the fun and excitement, do you really know how this most-awaited shopping extravaganza came about?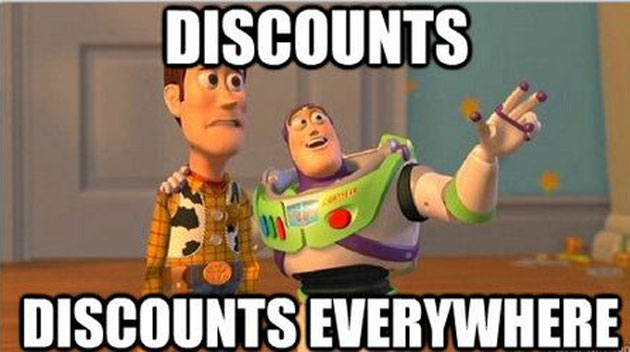 The term "Black Friday" has been around for centuries—since 1869 to be exact—but it now has a very different context back then from what we know today. The term was first used to mark a financial crisis faced by the U.S. after having a stock market panic due to drastic depreciation of gold prices.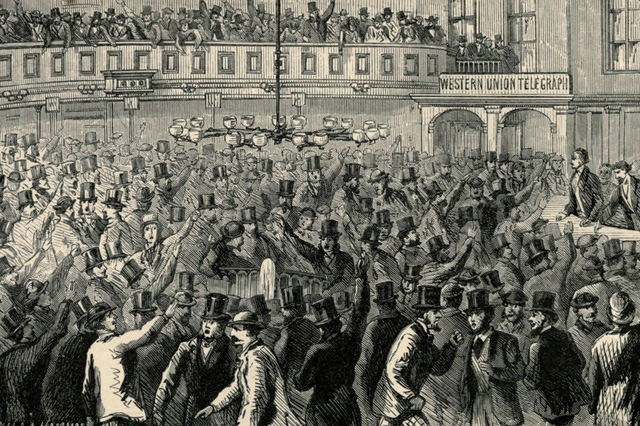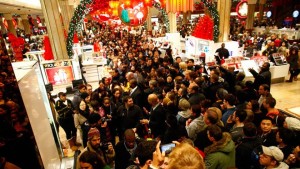 Fast forward to 1960s, according to an article by Time Magazine, newspapers in Philadelphia started coining the term "Black Friday" as a Holiday shopping rush term after seeing crowds rushing massively in stores a day after Thanksgiving. In the early 1990s, it then became the unofficial nationwide retail holiday. And since 2000, Black Friday is the season's biggest shopping day each year and it has a big impact on our economy. 
BLACK FRIDAY AS A SHOPPING SPREE HOLIDAY
Black Friday is the day when most people take advantage of the great deals to buy everything they need for the season whether as a gift or for their own, thus making it the unofficial start of the Holidays. Most (or can we say all?) stores and retailers in the U.S. offer special discount prices available for a limited period of time. Shops even extend normal hours to keep up with the customer's demands – some even stay open all day on Thanksgiving.
And with all the deals happening on this day, three product categories remain supreme. They are the most wanted, mostly lined up for and where most of the spending goes to:
#1 Gadgets and Electronics dominate the show
TVs, tablets, smartphones, game consoles and laptops are always being sold for unbelievable markdown prices.
#2 Cookware and Household surprisingly are winners too
Small appliances and kitchenware, everything for the home often go for factory price.
#3 Toys for kids, and for kids at heart
And of course, the Holidays are all about kids running around opening gifts and Black Friday is the perfect opportunity to fill the stockings.
ONLINE BLACK FRIDAY TREND
As technology progresses, times change…the deals follow suit. Black Friday as we know it is currently changing its path as well. It does not exist only in retail stores and various department stores. This phenomenal shopping holiday has already conquered the online platform. In recent years, online shops have proved that they can also sustain the Holiday demands while boasting convenience and seamless shopping to customers.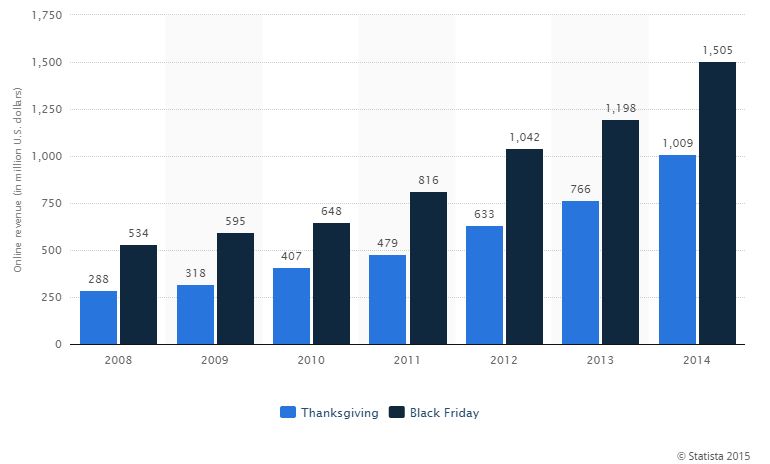 Overall Mobile Sales Statistics as of Black Friday 2014
Trivia: According to a benchmark conducted by IBM in 2014, Smartphones and Tablets have become the new digital shopping companion for many consumers, mobile traffic accounted 52.1% surpassing their PC counterparts.
Want to join the revolutionary Black Friday? Skip the lines by going online. Get big savings, even when you're in your PJs on PropertyRoom.com. No hassle, no long lines – just great deals all weekend long!