The Ultimate Driving Machine
|
BMW i3-series does not need much introduction to most driving enthusiast — they will start salivating at the thought of driving this car on a curvy back road.
It is BMW's first foray into the expanding, hardtop-convertible parade and they did an excellent job. Other notable features are a much-improved, rapid-shifting six-speed manual; special reflective leather to keep the seats cool when the top is down; and, of course, the spectacular 300-hp twin-turbo inline-six that was introduced in the 335i coupe — making it drive beautifully as it looks.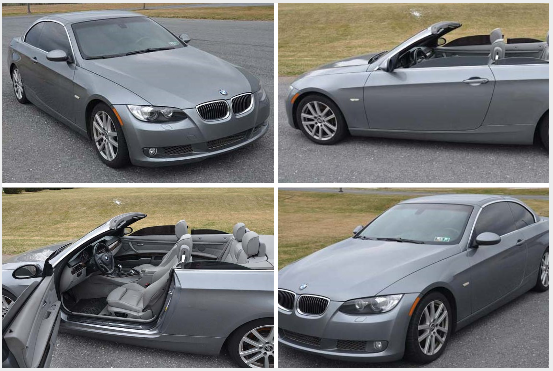 What more can you ask for? This might be your chance to own your dream car; bidding is until May 4th only. Get it HERE.