For those of you knife enthusiasts out there, it's no secret that everyone is looking for unique, one-of-a-kind blades (exotic materials are an added bonus). For those of you on the hunt for more knives to add to your collection, some interesting selections have come our way that would definitely be worth a look. At face value, they are all built like your average "everyday carry" folding knife – but what makes them special is the materials and craftsmanship. Among this collection of knives, some of these craftsmen are legends, so their names alone should warrant special attention being paid to these blades.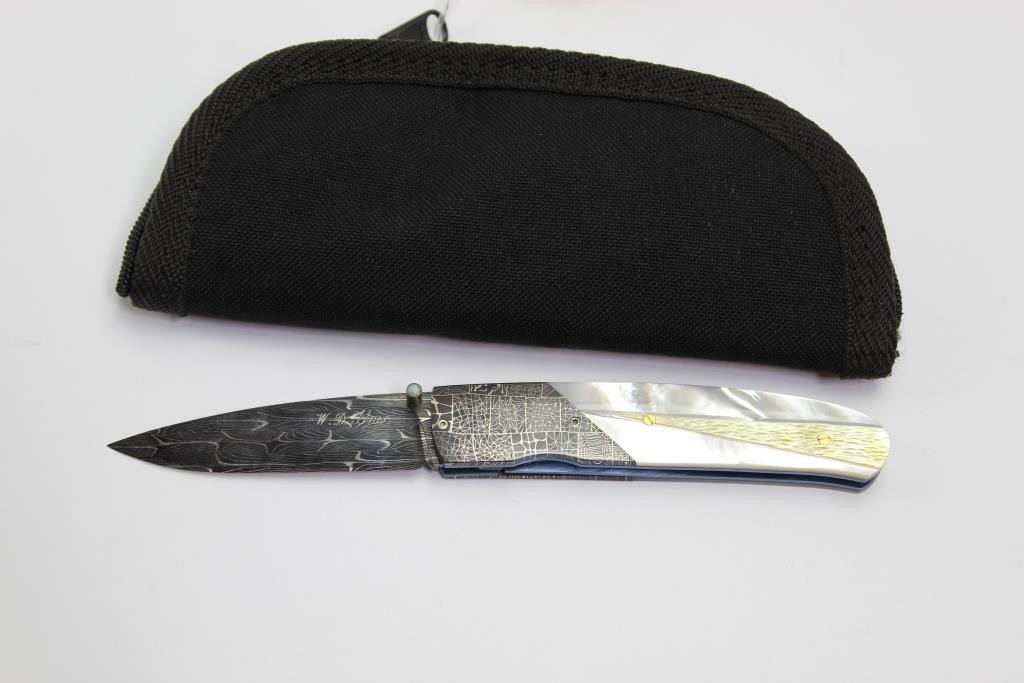 Before we jump in, let's talk a bit about Damascus steel. For those of you who don't know, Damascus steel is a steelmaking process – not a location of origin – and has to do with folding and hammering layers of steel over themselves to improve the hardness and resilience of the steel.  An added effect? Beautiful patterns in the steel. The most commonly known pattern is a wavy, wood grain-looking pattern, but there are many more that can be done. This is a time-consuming and artisanal process, so larger companies usually stick to the basic Damascus patterns and don't do the fancy ones. That is why the makers of some of these steels are important. Not to mention that some of the steel makers mentioned also make their own high-end custom knives. So, with that in mind, onto the blades.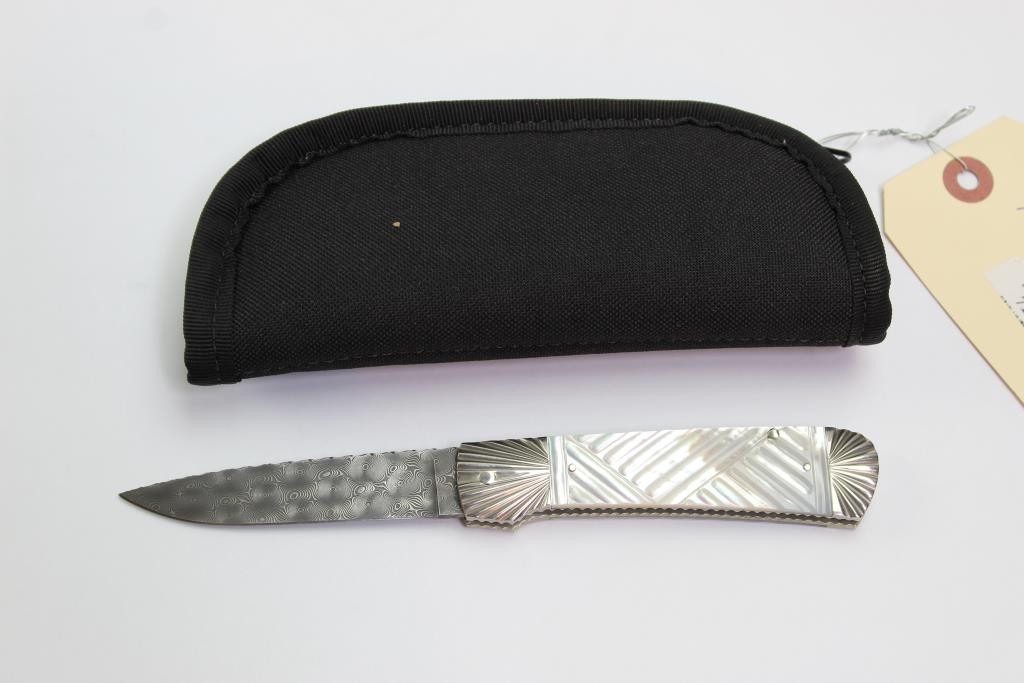 The knife made by the "legendary" Ken Steigerwalt is special as he had designed super popular knives for brands that do really well on our site like CRKT and Benchmade.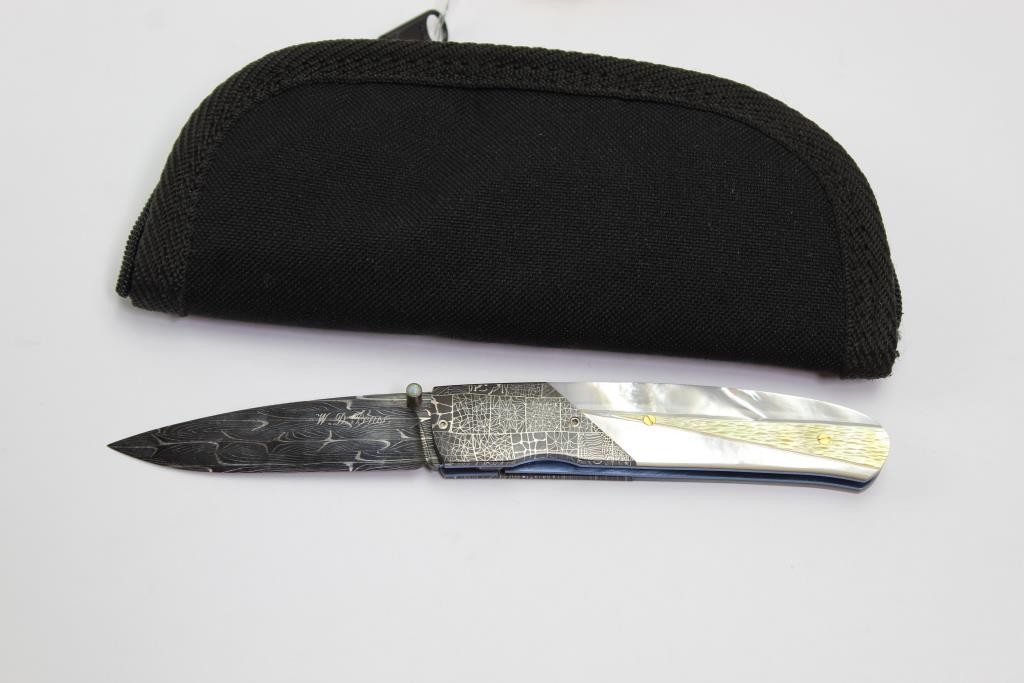 The blacklip and goldlip pearl oyster shells are fairly rare and costly materials that require careful attention. You would never see a "run-of-the-mill" pocket knife with real oyster shell of any type for under $100-200.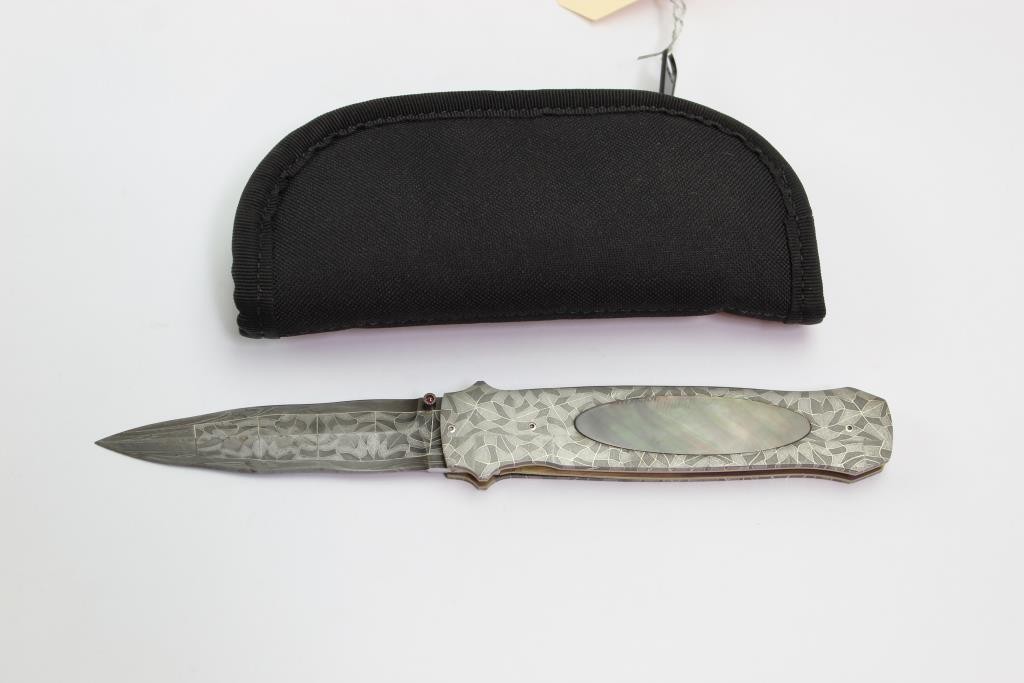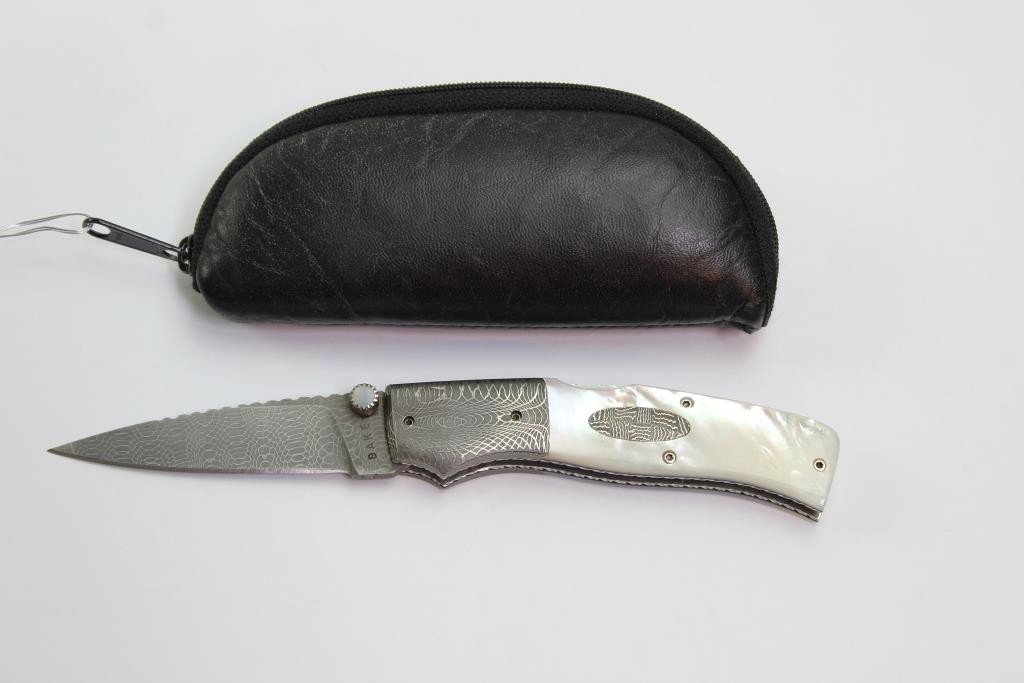 This Charlie Dake knife is extra special because he is no longer making knives, and he was well known as a leader in the field. Whenever the maker of a collectible product ends production, it can mean that the value is now driven by scarcity. This is especially true when things are handmade, and therefore was not mass-produced in large numbers in the first place.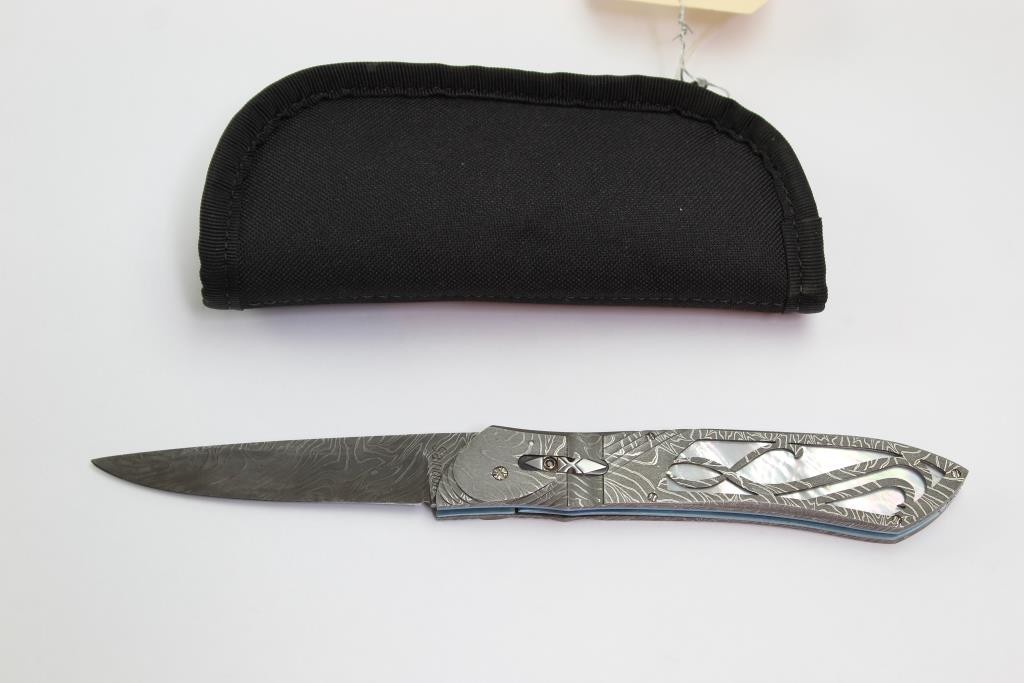 This last knife is the highest value knife of the group due, in no small part, to the gold and sapphire in the handle.
Did you see any blades you'd like to add to your collection? Or perhaps you have some similar blades by the same creators in your own personal collection already? Let us know in the comments – we love feedback from our readers and bidders! Until next time, good luck, and happy bidding!