Bidding is Safe and Easy
|
It's finally time – you looked through the top categories (or the Quick Links), you found an auction you like, you added your payment methods, and now you want to bid. So…how do you bid? No worries – our bidding process is safe and easy.
Once you find an auction you'd like to bid on, you'll see a box where you can enter the amount you'd like to bid, as well as the auction's current price and bid increments.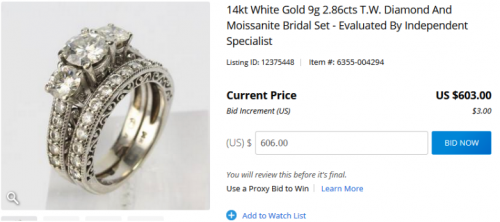 The bid increments will dictate the minimum bid you would need to place – for example, if an auction is currently at $12, and is set at $3 bid increments, you must bid at least $15. You can always bid more than the bid increments dictate, but a higher number (in our example, if you were to bid $30 instead of $15) will trigger a ProxyBid.
After you decide how much you'd like to bid, and enter it into the box, click the blue 'Bid Now' button to be taken to a new page in order to confirm your bid.

On the new page, you will also see any information regarding shipping costs or pick-up fees. After you've verified that your bid amount is correct, click the orange 'Place Bid' button.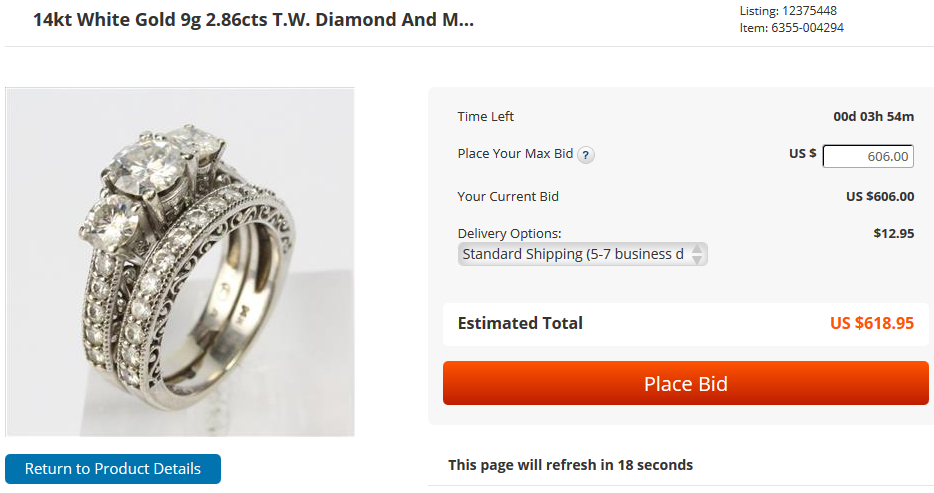 Congrats, you've placed a bid – wasn't that easy?
Remember, it's free to bid, and you only have to pay if you win. Good luck, and happy bidding!