Bid Battle: Rolex vs. Tag Heuer
|
In every product that we buy, as much as possible we always rely on the brands that are tried and tested – may it be from other customer experiences or from the brand's history. These specific brands of a certain product or service usually have a good reputation to the public for them to patronize.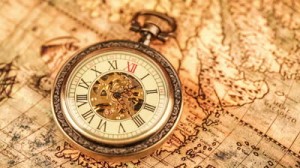 Wrist watches are one of the usual products that we look for whether as a collection or simply as a fashion accessory. A watch is a century-old invention that has been introduced to help us in timekeeping – and currently, most watches are made with advanced technology for our convenience. In this realm of watchmaking, two brands are top leaders. As you guessed, it is Rolex and Tag Heuer.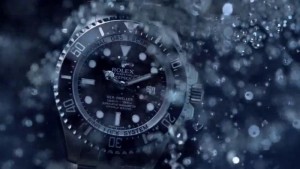 They are both world-renowned brands from Switzerland that are looked up to for world-class quality luxury watches. They make use of high-grade materials like gold, silver, diamond and sapphire to create their masterpiece. Each wrist watch they create undergoes quality control testing that are most of the time known as "torture testing systems" to maintain the durability of their creations.
The art of watchmaking
The philosophy of Rolex in creating their masterpieces are precision, robustness and reliability. On the other hand, Tag Heuer believes in the importance of accuracy and a watch that never cracks under pressure. These two have their own distinctions, even if they originated in the same western environment, Rolex and Tag Heuer were able to establish themselves and left a legacy that changed the watch landscape forever.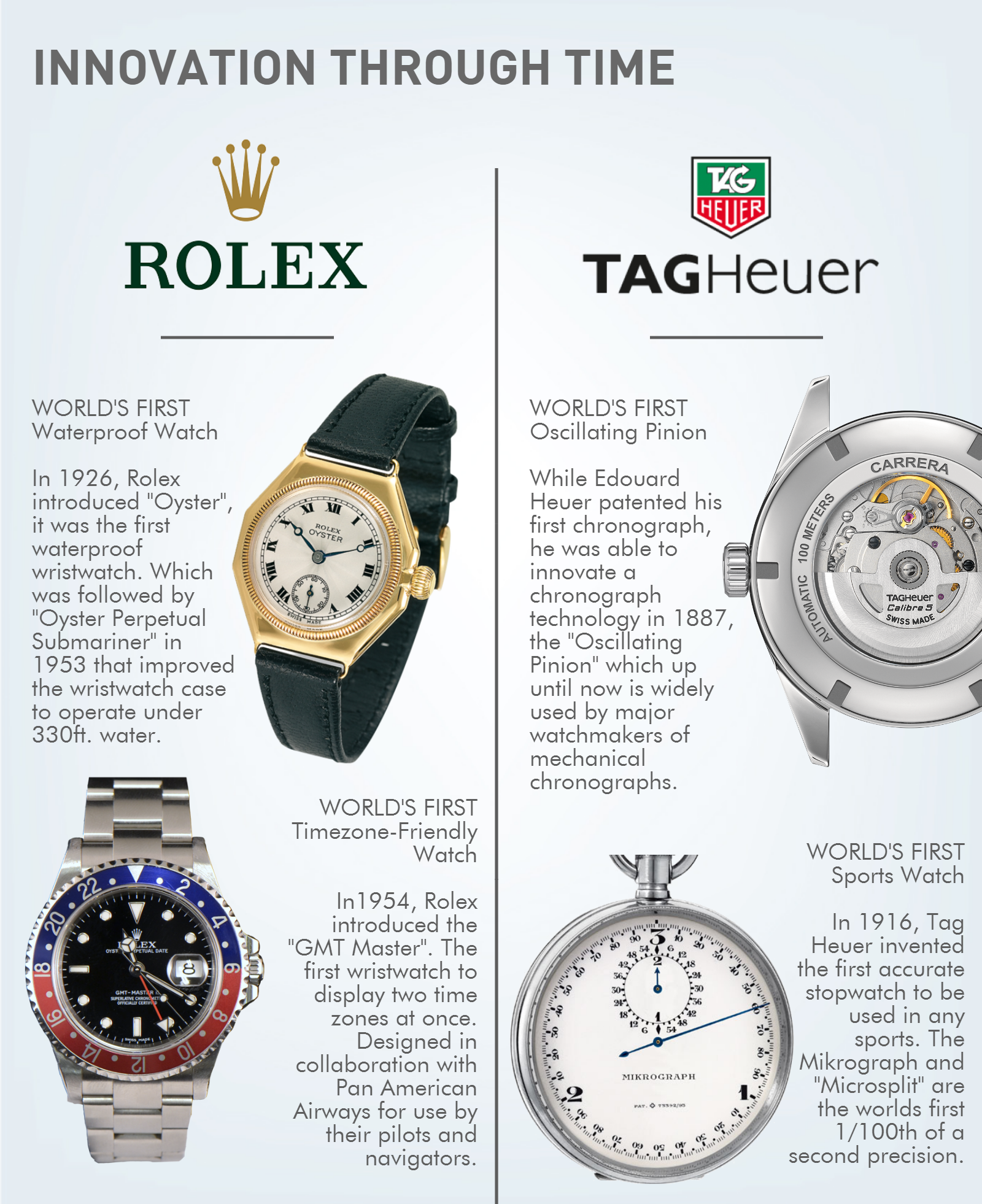 What's your preference?
All of us have different tastes, some wants it to be elegant and classy while some loves it to be cool or sporty. Though known to create luxury watches, these two brands carry a wide variety of collections, suited to different touches of your preferred timepiece.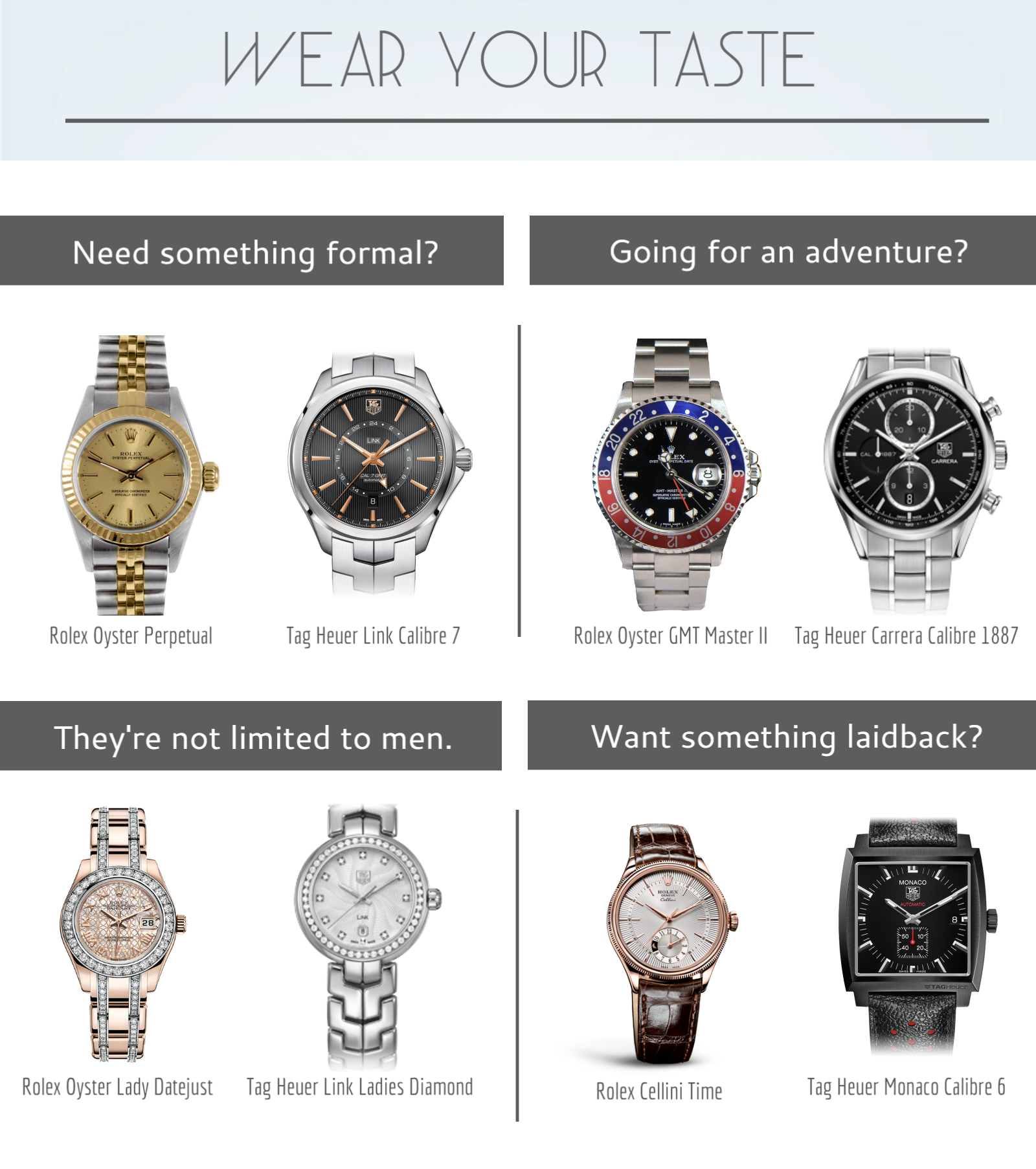 If you were to choose, what would you wear? A Rolex or a Tag Heuer?