Top 5 World's Famous Coin Collection
|
Coins are just one of the common items that people usually target to collect, maybe because of its value and prestige of having it. From the first days of coin production, coins were amassed by the people as an accumulation of wealth. It was in the 14th century that coin appreciation and collection began, an active coin market was then developed at that time. The numismatics or the study of coins has emerged as an academic discipline in the 18th century and coin collectors became more systematic in their approach in building collections and in studying the historical traces of coins.
Nowadays, seeing a lot of people collecting coins across different countries with different currencies, mint mark and value; a lot of them built their collection from smaller quantity as a result of curiosity and interest until it came to a point that it became larger and larger. Some famous coin collections are housed in museums, while others have been built by individuals on their own. We will now look into 5 most famous and influential coin collection that ever existed in the world.
1. Eliasberg Coin Collection
Louis Eliasberg Sr. was a businessman who started collecting coins from the mid-1920s until the late 1970s. He is popular in numismatics for being the only person to assemble a complete collection of circulated United States coins by date and mint mark.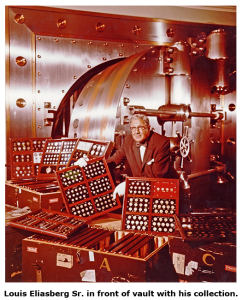 He also spared no expense to obtain his collection. His collection included a 1913 Liberty Head nickel, a 1933 gold $20 Saint Guadens Double Eagle, the unique 1873-CC no-arrows Liberty Seated dime and a lot more. When he learned that one of his collections may have been obtained illicitly, he voluntary surrendered his 1933 gold coin to the government. The first Eliasberg Collection was sold in 1982.
2. National Numismatic Coin Collection
This collection is located in the Smithsonian Institution's Museum of American History in Washington DC. The collection was comprised of over 450,000 coins. This is the most diverse collection of coins because it contains ancient, medieval, world and United States issued coins. This collection was started in 1923.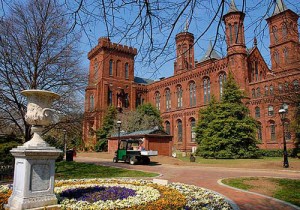 Some of the coins that are included in this collection are; 1787 Ephraim Brasher half doubloon, 1849 $20 gold Double eagle and two 1933 $20 gold Saint-Gaudens Double Eagles. The museum utilizes this collection and regularly rotates it for public display.
3. American Numismatic Association Money Museum
American Numismatic Association or ANA is one of the largest coin collecting organizations in the world. It is the home to the prominent "Money Museum" in their Colorado Headquarters. The collection houses a wide range of coin variants including some of the finest United States gold coins, an 1804 silver dollar and two 1913 Liberty Head Nickels.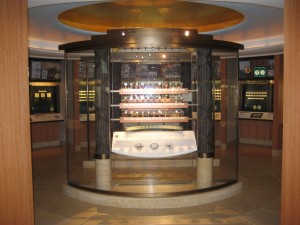 4. John J. Ford Jr. Coin Collection
John J. Ford Jr. is a coin dealer and a collector who was based in New York. His first job in numismatics was a delivery boy for a coin dealer. His impact on numismatics began in 1950s when he began his coin dealing career by publishing catalogs that provided detailed descriptions of each coins and their grades.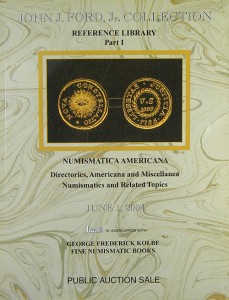 His famous coin collection included pioneer gold pieces, pattern coins, early American copper coins and several rare numismatic books. In 2003, his numismatics were started to be auctioned that spanned three years and sold for over $56 million.
5.Egypt's King Farouk Collection

King Farouk ruled Egypt form 1936 to 1952 until he was overthrown in the Egyptian Revolution and forced to relinquish his throne. His coin collection was comprised of approximately 8,500 gold coins, two of which are the 1913 Liberty Head nickels and hundreds of pieces of U.S. Pattern coins. His most famous possessions was the complete set of $20 gold Saint Gaudens Double Eagles that includes the rare 1933 issue.
Truth to be told, these collections have left a legacy that the world of numismatics will never forget. Would you like to build your own collection too? Let us help you, Bid Now.