Team Feature: Rick Hartman, Regional Sales Director
|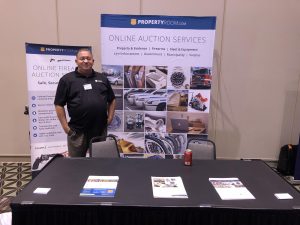 Rick Hartman came onboard at PropertyRoom.com in October of 2017 as our Regional Sales Director. With a background in law enforcement, he brings a deep understanding of our clients' needs to our team.
Rick started his career as a police officer in California for 6 years before continuing his career as a police officer in Aurora Colorado for another six years. He then took a position as Chief of Police in Missouri for eight years, and for the last three years of his career he was a Chief of Police for a smaller second agency across the Missouri/Oklahoma border in Oklahoma.
Upon leaving full time law enforcement in 2009, he remained a Reserve Deputy until 2016 and went into a new field as Regional Sales Manager for WatchGuard Video a top in-car video company to law enforcement in the US.  He then became the National Sales Manager for Brooking Industries, a large manufacturer of law enforcement vehicle lighting and equipment, and was promoted to VP Sales & Marketing and remained until 2015.
In addition to his lengthy background with law enforcement, Rick has owned and operated a decorative concrete company for over 20 years, which he still owns and is managed by his son on a day-to-day basis.