PropertyRoom.com University: Steals of the Day
|
The most exciting auctions on PropertyRoom.com happen every Sunday, Tuesday, and Thursday! 12 hour flash auctions.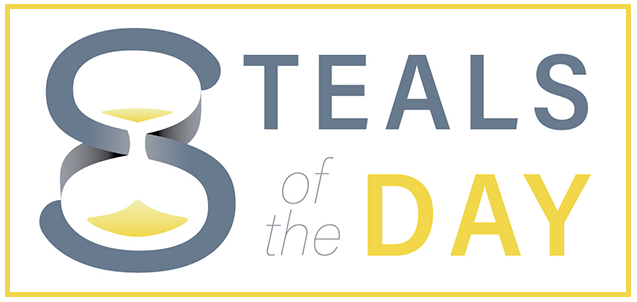 Every Sunday, Tuesday, and Thursday, from 9am ET to 9pm ET, a select number of auctions open and close – we call these our 'Steals of the Day.' It's 12 hours only, and once they're gone, they're gone.
That doesn't mean you can only catch these flash auction steals on these days only – we have multi-day 12 hour events. They all have fun themes like Bidapalooza, Lucky Steals, or even Steals of the Week. You have many opportunities to place a bid on handpicked items in many categories from electronics to fashion, coins, & tools.
Get a head start on the competition by registering for emails! Each Sunday, Tuesday, and Thursday, the Steals of the Day auctions can be sent directly to your inbox. This ensures that you get to see exactly what's going live, view details, and place some bids.
Always check back on PropertyRoom.com for the latest updates on our 12 hour flash auctions!