Fabulous February Amethysts
|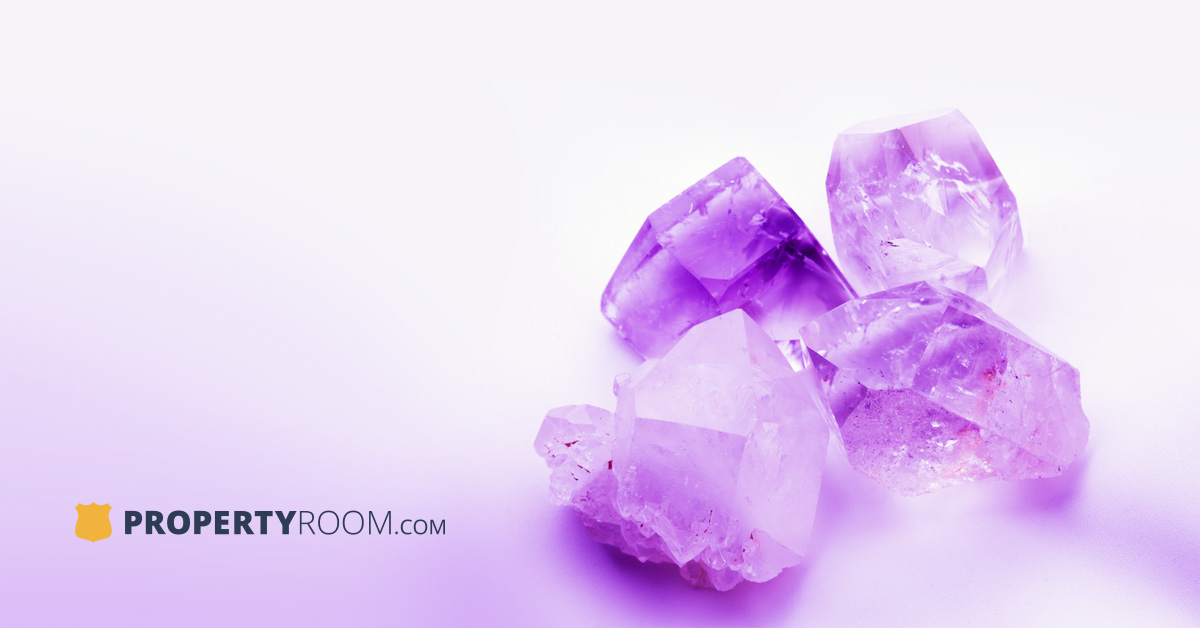 As we trudge out of January, it's time to talk birthstones. Amethyst – a violet-tone variety of the quartz family. The colors can range from a light shade of lilac to a deep, deep violet. The name comes from an ancient Greek word that roughly translates to "not intoxicated" – which is itself a reference to the long-held belief that the stone would offer protection from drunkenness.
Today, in celebration of February's sole birthstone, we've put together a blog post of amethyst fun facts and historical notes. And, because what birthstone blog post would be complete without, we're going to include links to popular amethyst (or suspected amethyst) auctions currently live on the site. Tell us in the comments section if you learn anything new!
February Amethysts Fun Facts
Amethyst is considered the official stone of Wednesdays, Jupiter and the Pisces astrological sign.
Da Vinci believed amethyst could control evil thoughts, sharpen intelligence, and make men shrewd in business.
Amethysts can fade if overexposed to light and can be artificially darkened through irradiation.
Farmers believed wearing amethyst could protect crops from locust and hail.
Amethyst used to be held in reverence as "the jewel of the gods."
It is believed that amethyst signifies sincerity, peace, and protection.
Due to amethyst's deep purple colors, the stone was extremely popular with royalty – for a time, it was more valuable than diamonds.
In 1912, the American National Association of Jewelers first adopted amethysts as the February birthstone.
Are you a fan of this purple birthstone? Do you have a certain shade you prefer? Let us know! Until next time – good luck, and happy bidding!