A tree never hits an automobile except in self defense." - Unknown
Did You Know That Police Auctions Are Like Unicorns?

It's true, and our CEO, PJ Bellomo is here in our new television ad to tell you how!
Property Room Tutorial – Free Registration

Registering for an account with Property Room is quick, easy, and FREE! Here's how you do it.
Property Room Tutorial – How To Use Your Watch List

This tutorial covers how you can utilize your watch list to ensure you keep an eye on every auction you're interested in!
Property Room Tutorial – The "My Activity" Tab

Here's a quick look at how to use the "My Activity" tab on PropertyRoom.com
Use Proxy Bidding To Win More Auctions

Proxy Bidding. What is it, and how can it help you win more auctions? Find out now!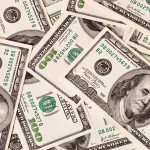 As part of managing the entire auction process for its more than 2,800 clients nationwide, Property Room handles returning a portion of the proceeds back to the community.  Today, we are thrilled to share with our customers that we have now given $46 million back in proceeds! "Property Room is proud of our commitment to local police departments and municipalities — not only because the [...] Continue Reading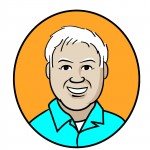 Meet Loi, Property Room's Certified Jeweler. His official – and significantly fancier – title from the Gemological Institute of America is "G.I.A Diamond Graduate and Graduate Jeweler", and he spends his days testing metals (for our gold jewelry auctions and our silver jewelry auctions), refurbishing jewelry, setting diamonds, and appraising and evaluating items. Loi is also in charge of Property Room's "Jeweler's Choice" program, shining [...] Continue Reading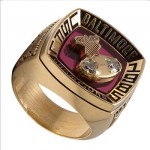 Sometimes the stars align and something extraordinary and wonderful happens for those who need it most … Property Room had one of those moments recently when a 1985 Baltimore Colts USFL Championship ring surfaced on our website in one of our auctions. Turns out it belonged to the late NFL star Billy Hardee, Jr., who died in a motorcycle accident last year. Mr. Hardee had  [...] Continue Reading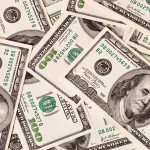 Like to win things? Then check this out! For the month of August, every auction that you bid on through Property Room earns you an entry into our $500 Gift Card Sweepstakes! And the best part (other than winning) is that there aren't any entry forms to fill out. We provide the police auctions, all you have to do is continue to place your bids [...] Continue Reading
Property Room is always looking for new and better ways to bring items of the highest quality possible to our customers. We're excited to announce another step in that direction with the introduction of "Jeweler's Choice". But, What is "Jeweler's Choice"? Glad you asked. It's a selection of the best jewelry and watches we receive from our police clients, as chosen by our G.I.A. Diamond Graduate [...] Continue Reading